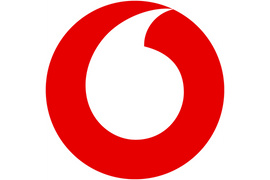 Senior HR Business Partner
Nivelul carierei
Senior (5-10 ani)
Limbi vorbite
Engleză - Avansat
Role purpose:
HR Business Partner for a function, responsible for the development and delivery of the People Plan for that function
Drive the improvement of the talent pipeline and succession planning, employee engagement, improve organization effectiveness, and ensure we are managing changes in a professional way.
Partner with business leaders by providing data-driven recommendations that improve team effectiveness
Manage complex employee relations casework
Help build leadership capabilities through coaching and leadership development.
Collaborate closely with global HR teams to drive critical projects such as inclusion and diversity, talent management, succession planning, and tie these back to the business strategy
Work closely with Talent acquisition teams to ensure we live our vision of 'right talent, at the right time, in the right place."
Main responsibilities:
Business Partnering:
Establish strong relationship with the top team and act as a trusted advisor for the leadership team contributing to the broader business agenda
Work in partnership with HR Services team to respond to queries where specific functional knowledge is required or as a point of escalation
Responsible for managing the Employment Cost of the function
Financial responsibility (budget or P&L): responsible to keep in budget the employment cost for the departments he/she is supporting, together with Finance team
Organization effectiveness:
Consult the business on OD and change activity so that functions are set up effectively to deliver the business strategy
Continue to challenge and deliver on our spans and layers targets
Contribute to job evaluation process and ensure roles are correctly evaluated
Interface with global stakeholders to ensure alignment with and successful delivery of global change activity
Review monthly people scorecard to ensure we are efficient and are challenging the people metrics
Talent pipeline and succession planning:
Responsible for the resourcing of any senior leadership roles, working with the Resourcing and Talent team and ensure delivery within SLAs
Ensure that we have an effective talent pipeline and robust succession plans for relevant roles
Ensure we are using our vacancies as an opportunity to build strength and depth in our talent pipeline, thinking about our future needs as well as our current needs
Manage the high potential talent pool and ensure that they have clear development plans and that we are making proactive efforts to retain and develop them
Manage the annual salary review process for the function
Project Management:
Develop people plans for their functional area to drive employee engagement, improve talent and organization effectiveness.
Ensure that the management teams are aware of the calendar of HR events through the year
Work with the centers of expertise on any planning of HR activities going out to line managers and employees and to manage the communication of these activities to functional leaders and their teams
Prepare project and implementation plans that ensure the delivery of the local people plan; manages functional & cross-functional project teams to ensure targets and milestones delivered as per the plan
Measure the effectiveness of the delivery of the people plan through the people survey and other people related KPIs
Key Competencies:
At least 8 years as HR Business Partner or in managerial roles
Knowledge of local labor law
Strong business acumen, financial skills
Strong leadership and coaching skills
Strong project management skills
Strong English skills
Sounds like the perfect job? We've got even more to offer:
Work from Home – You can have home office 2 days per week
Medical and dental services
Life insurance
Dedicated employee phone subscription
Special discounts for gyms and retailers
Annual Company Bonus
Ongoing Education – we continuously invest in you to ensure you have everything needed to excel on the job and enhance your skills
Getting in on the ground floor of an technology changing company