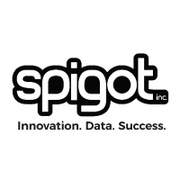 Senior Full Stack Developer (NodeJS/AWS/SQL)
A raspuns la 90% din aplicari in ultimele 30 de zile, in maximum 72 de ore
Nivelul carierei
Middle (2-5 ani), Senior (5-10 ani)
Salariu brut pe luna
2000 - 4000 €
Spigot is expanding and we are looking to add more members to all of our teams! Our teams are divided into self-contained business units. Each business unit has Software Engineers, Media Buyers, Web Devs and Product Analysts that work together.
We are a completely autonomous (new) business unit focused on international markets. We are a small team of 8 people, so we are not constrained by corporate practices (Agile, story points).
We think and iterate as a lean start-up.
Your role will be vital to our development efforts.You will have ownership and freedom to create, design, optimize, test and deploy code.
We are a heavily data driven company so any changes we make are linked back to financial/KPIs benefits.
Responsibilities:
Migrate existing (smallish/medium) PHP/JS codebase to NodeJS/Typescript/Angular (you can decide what makes most sense for us after you understand what we do) .
Maintain web extensions (Google Chrome and Mozilla Firefox) & web properties
A/B Testing: Implement an A/B testing environment and monitoring performance across multiple variations of a design to determine the top performer (along with a business analyst)
Optimization: Iterate to increase KPIs in each point of the conversion funnel
SQL optimizations for our Redshift data warehouse. Don't worry if you're not familiar with it, you can learn about it on the job.
AWS Maintenance & Optimizations (EC2, EBS, ElasticBeanstalk, RDS, Redshift)
Market Research: Proactively keeping up to date on industry trends and changes made by browsers we support
What we're looking for:
At least 3 years of experience in web development
Strong knowledge in HTML, CSS & JavaScript
Bachelor's degree or equivalent experience
An eye for usability
A self-motivating personality who is looking to make a difference
We're offering you:
an attractive salary
achievement based bonus
medical insurance
a work-life-fun balance (ping pong, Foosball, massage chair, work gym, etc.)
flexible work hours
trips to China/US/Caymans (if you want to)
Interviu online
Name any dev blogs/newsletters you follow
What is your favourite and least favourite web framework?
How do you test your code before putting it into production?