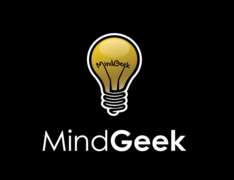 Senior Frontend Web Developer
Nivel cariera
Senior (5-10 ani)
Salariu brut pe luna
100 - 5000 €
Description:
MindGeek, a company specializing in the development and marketing of highly trafficked web properties, and a leader in its activity sector is searching for a Senior Frontend Web Developer.
If you are passionate about programming, eager to learn new things, and love to push the boundaries of what is possible, then MindGeek is the place for You will be working as part of a team within a dynamic, fast-paced, fun, challenging and creative environment in order to achieve team-oriented goals.
Responsibilities:
As the senior member of a growing team your key daily tasks would include:
Working on complex programming projects using advanced web services and technologies
Facilitate the introduction of new technologies in the team
Monitor and improve page load performance and UX
Analyze product requirements and translating to design specifications
Play a key role in defining the architecture and design of multiple web properties
Help train and coach new team members
Contribute to the overall tech decisions and help the team to achieve their goals
Skills and Technologies:
7+ years of web programming including 3+ years with high traffic properties
Expert knowledge of HTML5/CSS3 and strong with Javascript
Experienced with functional programming and advanced frontend concepts/technologies
Expert in client side performance optimization techniques
Experienced with SASS, LESS or other CSS preprocessors
Strong with JS coding standards, CSS methodologies and overall clean code
Familiar with various web related technologies and concepts such as Nodejs, React, ES6/7, Webpack, npm, Single Page App, REST APIs, etc.
Good knowledge and experience with PHP and OOP
Familiar with PHP frameworks
Comfortable developing in a LAMP/LEMP-style environment
Experience in an Agile environment using Scrum methodologies an asset
Excellent analytical and problem-solving skills
Excellent organization and communication skills (English is required)
Benefits we're offering you:
Motivating salary aligned with your skills and experience
Annual bonuses
Private health insurance
Meal tickets
Team building events
Support for obtaining certifications
Relaxation room
Don't be shy, apply. But only if you are up for the challenge of a lifetime!