Detalii loc de munca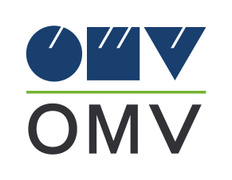 Nivelul carierei
Senior (5-10 ani), Middle (2-5 ani)
Limbi vorbite
Engleză
- Avansat
, Germană
- Mediu
The Job Holder is accountable for the delivery and maintenance of effective and efficient IT Application related services, combining analytical skills based on specific knowledge in the use of software tools or programming languages, in order to define, design, develop, test, implement, update and maintain IT systems having software as main component, in order to meet workable solutions based on the requirements/ needs of the processes for Downstream Oil and Downstream Gas Business Divisions.
The scope of duties for Job Holder include:
Responsibilities:
Ensure stable IT operations (internationally, for OMV Petrom Group) by: full accountability for service delivery, for all assigned Downstream IT operations; full accountability 1st to 3rd level support for all assigned Downstream IT operations, for all assigned Downstream IT operations;
Manage daily operations and ensure system availability of Downstream IT;
Identify the need for upgrades, configurations or new systems and report to upper management;
Control and monitor IT services, applications and operations on system KPIs (. availability);
Fulfill the Incident, Request, Change and Escalation processes, ensure high levels of performance in these processes, accurate reporting and establish service improvement activities;
Identify, assess and propose to upper management optimization measures of fit for purpose IT service support;
Monitor service capacities of internal and external service assets (. resources including capabilities);
Maintains complex (multi-discipline/x-functional) implementation and maintenance expert specific tasks according to defined SLAs + OLA's for allocated implementation and maintenance services without guidance and monitoring for daily activity and for project activities, respecting the principles and rules in place;
Supports implementation of projects and decisions; monitors project activities and milestones achievement, makes necessary alignments with other teams from the same business unit;
Reviews all relevant information on regular basis as preparation for internal and external audits.
Requirements:
Master Diploma ( IT);
Relevant experience more than 5 years;
Very good knowledge of Gas & Chemicals / Refining / Marketing / TAS related IT systems;
Strong background in understanding functional requirements front-to-back deal lifecycle, portfolio management, risk management and respective IT systems within the commodity trading business;
Good knowledge of energy markets, regional sales markets as well as market rules and regulations in the energy sector preferable in the gas and power sector.
Experience with relational databases and very good SQL and algorithms knowledge; very good knowledge of software development lifecycle;
Very good knowledge of software testing process; experience with applications deployed on cloud infrastructure;
Keen eye on and interest in customer experience as well as knowledge of IT and OT systems;
Very strong communication, interpersonal, moderation and presentation skills.
Very good knowledge of ITIL processes;
Fluency in English, additional German and other language skills are advantageous.