Detalii loc de munca
ANUNT INACTIV:
Angajatorul nu recruteaza momentan in mod activ pentru aceasta pozitie, dar poti aplica la anunt.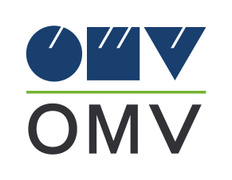 Senior Expert ENDUR IT Service Delivery Management
Nivelul carierei
Senior (5-10 ani)
We are on a quest to innovate and digitalize our business. And we want to do it smart. And with the right explorers! Currently we need one Senior Expert ENDUR IT Service Delivery Management to embark on our innovation journey. So if you have a balanced mix of technical and business skills, people and process skills, have no particular problem in explaining complex problems in layman term to management and have an explorer profile, you could be the one we are looking for.
The Job Holder is accountable for the delivery and maintenance of effective and efficient IT Application related services, combining presenting analytical skills based on specific knowledge in the use of software tools or programming languages, in order to define, design, develop, test, implement,update and maintain IT systems having software as main component, in order to meet workable solutions based on the requirements/ needs of the processes for Downstream Oil and Downstream Gas Business Divisions.
Key responsibilities:
Responsible for Business analysis, bridging the business requirements and the IT capabilities to support ETRM (Energy Trade and Risk Management) Business.
Onsite and offsite ETRM support for Refining&Marketing and Gaz&Power Endur users
Responsible to specify, document and drive the implementation of new business requirements in coordination with whole Downstream IT & Digitalisation, external suppliers and business departments
Responsible to ensure proper reporting for defects and changes on respective progress and prioritize demands in alignment with the whole CoE ETRM team according to business value.
Responsible for ad hoc, daily, weekly and monthly reviews and analyzes of current projects / demands using operational metrics and reports.
Consult business in the area of processes in regards to new ETRM functionalities and new products
Understand and communicate the financial and operational impact of any changes coming from business and / or Downstream-IT
Cooperate with all Downstream-IT functions and share knowhow across departments
Review all relevant information on regular basis as preparation for internal and external audits
Responsible for Process and Quality KPIs definition to ensure effective Service Provider steering
Manages implementation of the IT hybrid systems in concordance with the IT Strategies
Manages the execution of the roadmap for Cloud / hybrid deployments and provisioning services with focus on hybrid networks, storage and computing
Ensures team capability to manage a hybrid environment that houses more agile infrastructure consisting of both on-premises and cloud.
Requirements:
University graduate level educational background or equivalent education along with large occupational experience in IT field
Experience with Endur or other equivalent ETRM systems with relevant implementation experience and proven track record to handle complex and difficult business situations.
Advanced experience in IT service management and IT architecture (. cloud based implementation) integration with enterprise application landscapes and experience in managing continuous integration as well as proven track record in the energy trading sector, cross commodities (physical and financial) with involvement in IT implementation projects.
Strong background in understanding functional requirements front-to-back deal lifecycle, portfolio management, risk management and respective IT systems within the commodity trading business (. ETRM, Market Data Management, Market Gateway solutions)
Good knowledge of wholesale energy markets, regional sales markets as well as market rules and regulations in the energy sector preferable in the oil sector.
Keen eye on and interest in customer experience as well as knowledge of IT and OT systems.
Very strong communication, interpersonal, moderation and presentation skills.
Advanced knowledge of ITIL processes.
Fluency in English, additional German and other language skills are advantageous.
Capability to act proactively; accepts and gives advice and constructive feedback and applies them in a constructive manner
Demonstrated ability to build trust and strong cross-functional relationships across an organization to achieve common goals
Takes a constructive and proactive approach to problem solving
Thrives in a high pressure, fast-paced environment
Willingness to innovate and leverage emerging technologies potentials