Detalii loc de munca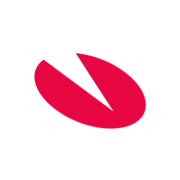 Nivelul carierei
Middle (2-5 ani), Senior (5-10 ani)

Senior Developer


Visma is a leading provider of mission-critical business software for a more efficient and resilient society. By simplifying and automating the work of companies and organisations of all sizes, we improve people's everyday lives. Withemployees, overprivate and public sector customers across the Nordics, Benelux, Central and Eastern Europe and Latin America, and net revenue of €1,741 million in, we are committed to making tomorrow better than today. Visit us at .

Heading to vacancy title:


Vacancy title:
Senior Developer

Vacancy text:
Visma is one of Europe's leading software companies delivering software and services that simplify and digitize core business processes.
We are highly motivated engineers who deliver core Payroll SaaS services for multiple Visma Payroll systems for Norway, Sweden and the Netherlands.
We are currently running a project to duplicate our payroll services with the intent to create independence between the products using them. We are looking for a strong and engaged senior developer to join our team and play a key part in its success. This is a key position to
help us continue to modernize our SaaS service, building the core functionality that provides hundreds and thousands of payslips each month.
Our services are Microsoft .Net based and hosted on AWS. Some of the main AWS services we use are: EC2, ECS, Fargate, Lambda, CDK, CloudFormation, CodeBuild and CodePipeline.
Responsibilities
You will be responsible for technical requirements, their design and implementation across our SaaS service and internal and external integrations with other systems. You will need to be able to work independently as well as collaborate with your agile service team, and with
software architects within the wider organization. You need to have previous experience with .Net applications and AWS.
When working with the design and implementation of services and integrations, you consider the long-term effects of various implementation choices. You are aware of the cost of maintenance, and how technical debt can affect both services and development teams, and you strive to keep your systems highly maintainable with low technological debt
Requirements
● Bachelor's degree in computer science or equivalent work experience ● Minimum 5 years of relevant work experience
● Experience with Microsoft .Net framework/core technologies
● Experience with working with AWS and/or other cloud platforms and experience migrating applications to cloud platforms
● Proven ability to evaluate internal and external business functions and implement IT solutions
● Ability to design and implement cloud infrastructure
● Deep understanding and experience with Continuous Integration/Delivery ● Experience coaching other engineers
● Collaboration with the tech-leads and software architects from the wider organization
● Ensure high quality, consistent architecture and coding style through code reviews ● Adhere to agile development methodology
● Excellent written and verbal communication in English
We are offering:
As passionate as we are about making business more efficient for our customers, we're also passionate about creating a great place to work for ourselves. As an employee, we give you room to think innovatively and proactively, the opportunity to grow and develop. At Visma, we are proud of our competent and committed employees who share our common values; Inclusive, Responsible, Dedicated & Entrepreneurial.
● A challenging role in an exciting and dynamic working environment ● Ability to work with the future technology and product portfolio in one of the leading software vendors in Northern Europe
● A wide range of responsibilities in an international organization that offers good career and development opportunities
● The opportunity to be part of a highly engaged and professional team that is developing our cutting edge cloud products in a modern agile environment ● Competitive package and a flexible work environment.
● Location Oslo (NO), Amersfoort(NL), Cork (IE) or Riga (LT)
In Visma, you will work in one of Europe's leading IT groups in an international environment with motivated colleagues, good benefits and great development
Ready to join?
If you think this sounds interesting, we look forward to hearing from you! You apply for the position via the link. We will conduct the selection process and call for interviews continuously, so please submit your application as soon as possible.