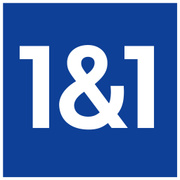 Senior Node js Developer
Nivelul carierei
Middle (2-5 ani), Senior (5-10 ani), Executive (>10 ani)
Limbi vorbite
engleză, română
Recrutez candidati dispusi sa se relocheze
Da
Senior Note js Developer
About the team
1&1 SMB Product Romania's mission is to make great website design and online presence accessible for busy SMB owners by building a do-it-yourself website-builder product that will be used by up to one million customers that in turn will generate millions of visits on the websites they create.

Customer-centricity and design-driven product work are our DNA. Our outlook is to serve and enable millions of SMB owners and individuals to build their 'online presence' dream.
About the role
As a Senior Developer in the SMB Product Romania your primary responsibility is to develop and maintain back-end services and applications, as well as enabling 3rd party services integrations with the product.

You will have the opportunity to be part of and influence architectural decisions and build a cohesive ecosystem of micro-services that will ultimately provide customers with a highly scalable and highly-available platform to build their dream on the web.
In this role you will:
Build micro-services and applications in that run in a Container-based infrastructure
Drive and enforce development best practices (write unit and integration tests, conduct code reviews, work structured and transparently)
Be a part of a larger multi-disciplinary team, working in a fast paced Agile environment directly with Architects, DevOps, other Developers, QA Engineers, UX and Product Owners to shape up the product, platform and infrastructure
Be an active contributor in the team's Scrum processes
Demo your work to peers and stakeholders and share knowledge from your expertise to less experienced colleagues
Participate in all stages of product creation from requirements definition to ensuring product stability after going Live: assist in defining product requirements & architecture,assist in maintaining the infrastructure for the product, participate hands-on in building the backend of the product as well as contribute to the integration effort with the frontend side, together with other colleagues participate in the On Call process to ensure the stability of the product in the Live environment.
Must have:
Minimum 5 years relevant experience working as a Software Developer
Minimum 3 years hands-on experience with
Proficiency with Typescript
Solid understanding and practical experience working with Container Technologies and Managed Platforms, having built products that are based on micro-services
Hands-on experience or good understanding of document-based and relational databases (.: PostgreSQL, MongoDB, MySQL)
Experience with event-messaging (.: RabbitMQ, Redis)
A "can-do" attitude with the ability to work autonomously as well as with other colleagues (BE/FE/QA) when the need appears
Strong soft skills and full professional proficiency in English.
Nice to have:
Theoretical or hands-on experience with: gRPC; o GraphQL, 3 Object Storage or S3-compatible API,OpenShift / OpenStack / Kubernetes.
Previous experience working in an Agile environment.