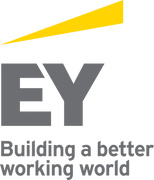 Senior Consultant – Business Tax Advisory
A raspuns la 90% din aplicari in ultimele 30 de zile, in maximum 72 de ore
Nivelul carierei
Middle (2-5 ani)
Limbi vorbite
engleză - avansat
Description:
Our team primarily deals with corporate taxation matters (including tax consultancy, tax review, tax due diligence and compliance services) for corporate clients (domestic and non-residents), as well as assistance on international taxation matters with Romanian tax implications for our clients. Our team handles matters concerning inbound taxation (. profits tax, local taxes) and outbound taxation (. withholding taxes, application of tax treaties, tax credits, tax structuring, etc.).
Key Responsibilities:
You will have to be up to speed with the general developments of the tax legislation and demonstrate an understanding of the client's business and industry.
You will have to demonstrate functional expertise in the areas of inbound and outbound corporate taxation, Romanian accounting standards and rules, etc.
You will work with our team to understand the client's needs, provide tax practical solutions and take ownership for the implementation of these recommendations.
You will prepare memos, working papers and other documents in conjunction with serving the client (proposals, engagement letters, presentations, final reports).
You will provide guidance to assist junior tax consultants in assisting you and reaching their full potential (to willingly address questions, contribute constructive on-the-job feedback and training, conduct meaningful and timely performance reviews) and assist them in designing and implementing individual development plans.
You will utilize and encourage the application of firm wide methodologies and tools including computer based software solutions.

Key mindset & skills:
Adaptive and responsible for managing multiple client engagements.
Open to a continuous learning process and for resolving client's issues on tax technical matters.
Good leadership skills for working with a team of junior tax consultants.

Eager to come with new ideas and having an innovative mindset.

Requirements description:

Bachelors / Masters Degree in Economics (Academy of Economic Studies or other similar universities)
Minimum of 3 – 4 years' experience of relevant activities carried out in a similar field of work (. working as a tax consultant or as a tax professional in the industry)

Hands on experience in the following areas:

Corporate income tax consultancy / compliance;
Withholding tax and international tax assistance (consultancy / structuring / due diligence);
Good knowledge of computer systems (Microsoft Office).

Fluent in English – experience with English as work language & any second language is a plus;
Proactive, adaptive, a team player, pragmatic, with great ability to prioritize tasks.