Detalii loc de munca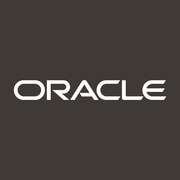 BI Technical Support Engineer
Nivelul carierei
Middle (2-5 ani), Senior (5-10 ani)
Oracle Fusion Software Support is extending a new advance team to investigate, learn the latest technology, the upcoming fusion products and influence product supportability, usability, maintenance, installation/configuration, etc.
The team will partner with development to add value in the design phase. It is a unique opportunity to not only define how Oracle Software Support will support Fusion products, but also shape the product to benefit customers.
If you are excited by the notion of being able to define a group from the beginning and shape our collective future, then this is the place to be. The position is for the Fusion Applications Technologies team, focus area BI, Toolkit and Spaces.

Responsibilities:
As a Senior Software Engineer, you will be the technical interface to customers and last point of contact when they seek assistance, acting as a Consultancy / Support / DevOps / Developer resource.
You will also be instrumental in helping to define/refine the future support processes and help prepare the larger support team for the releases.
You will be expected to master complex technical issues in different business areas and have the ability to suggest and/or create diagnostics and troubleshooting tools.
Develop and optimize complex SQL queries for data processing.
Perform Data Analysis for complex use cases using SQL.
Extract data from sources using the internal BI apps and troubleshoot the issues faced during the data loading & processing.
Delivering self-service Oracle solutions for self-managed applications.
Enabling Oracle BI Solutions used in all Oracle Services.
Maintaining platform reliability, defining and managing how reporting solutions can be utilized within the platform and integrations between various applications, Oracle or Non-Oracle.
Working with Linux / Unix / Microsoft Server OSs.
You will be expected to be able to communicate clearly, both written and verbally, with technical users, consultants, developers, DB admins etc.
Maintain documentations for all business intelligence processes. Write and maintain user documentation and learning resources.
You should manage the assigned tasks in an efficient manner, based on their priority.
Requirements:
A technical degree ., BS Computer Science/Management Information Systems/Science or proven professional/ technical experience.
Previous technical experience with:

OBIEE, OBIA, BI Publisher or similar BI tools. (SAP, Power BI, Tableau Software, Cognos, MicroStrategy etc.)
ETL Tools such as Informatica or ODI.
SQL/PL-SQL (Skilled at writing and tuning is a plus).
XML is a plus.
OBIEE, BI Publisher Web Services structures and methods.
Application Server Architecture concepts.
Hands-on experience in network and storage is a plus.
DevOps various skill sets like coding, integration, and testing.
Concepts of Clustering and Concepts of Web Server.
WebLogic Server is a plus.
Security: LDAP Servers is a plus. Any 3rd party LDAP servers or Oracle products such as OIM/OAM.
Any experience with ERP Products is a plus (HCM/HR Systems, CRM, FIN, PRJ, PRC, SCM with emphasis on BI preferably).
Experience with Software As A Service (SAAS) products is a plus. (.: Fusion, AWS, Azure, Sales Force)

Business skills:

Excellent communication skills. Able to communicate very well both technically and functionally in highly escalated situations.
Self-starter, works well unsupervised or with limited supervision.
English proficiency.
Time management skills.
Willingness to learn.
Strong organizational and multitasking skills with the ability to balance competing priorities.