Detalii loc de munca
ANUNT INACTIV:
Angajatorul nu recruteaza momentan in mod activ pentru aceasta pozitie, dar poti aplica la anunt.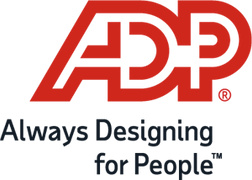 Nivelul carierei
Middle (2-5 ani), Senior (5-10 ani)
Mission:
You will join a DEVOPS organization, combining developers & architects & engineers focusing on Access & Identity Management (IDAM)
You'll report to a matrix organization: hard line to the IT engineering service of EMEA (GETS), dotted line to the "Access & Identity Management" Product development teams in EMEA, AMRS & APAC.
You'll be in touch with various Product Owners, depending on the area of focus (Next Gen environment, aka "NEXO", or Current Gen environment (aka "legacy")
You will work on the modernization of the Customer Facing IDAM ecosystem in ADP, focusing on the developments for the EMEA region.
Your mission will consist in:
Designing & developing new IDAM API & TOOLS for the EMEA region, and/or enhance existing ones
Document the technical & functional Specifications
Development / Test new code
Required Technical SKILLS:
Significant experience with JAVA development
Good knowledge on:
Angular development
JavaScript/HTML5/CSS
REST Web Service
Spring or Dojo
Familiar with Agile methodology (Kanban, Scrum,) & SaFe (Program increment.)
Environment: Scrum/Safe + ITIL
Languages:
English: read/written/spoken (professional)
French (optional)
Required Personal SKILLS are:
Collaboration - ability to work with multi-team framework, as an individual and a member of a larger group
Communications - writing skills, ability to articulate solutions in a concise manner, and presentation skills.
Sense of responsibility (critical environment for the business)
Autonomy
Ability to report clearly progress made & upcoming work
Show impediment
Ability to estimate work (T-shirt sizing)
Education and experience:
Bachelor's degree in Computers, or related technical degree, or equivalent experience.