Detalii loc de munca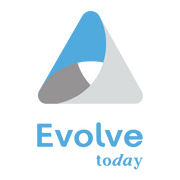 Senior Angular (2+) Developer
Nivelul carierei
Senior (5-10 ani)
Tip job
Full time
Job remote
(activitatea se desfășoară de la domiciliu / telemuncă)
Limbi vorbite
Engleză
- Avansat
* toate limbile sunt obligatorii
We're looking for an experienced Senior Angular( 2+) Developer, a passionate outgoing person that loves to code with Typescript and worked with the latest versions of Angular.
Our business partner is a global leading technology provider that offers complete Software Development, Web, Mobile Development and IT Consulting, with highly diversified enterprise projects.
Your role is to work as part of a development team responsible for the development and upgrade of existing web applications that are compatible with company's preferred technology stack.
Benefits:
24 days of holiday
Work from home/remote
Medlife subscription
Working with new technologies on interesting enterprise level projects
About you:
Produce quality code based on Product Management specifications;
Look for software and process improvements and drive innovation forward by proposing and using new solutions/technologies
Develop and maintain detailed and accurate documentation per all project standards;
Thorough technical knowledge in software development methodologies, design, and implementation;
Implement the design, testing, and support phases of software projects;
Communicate effectively with project managers and development team members to facilitate the understanding of deliverables, estimates, and prioritization;
Requirements:
University degree in either Computer Science, Computer Engineering is required;
Previous experience of +5 years working in developing web applications;
Experience with complex Angular 2+, Angular tools and components like ag-Grid, TypeScript, Angular Material, services and dependency injections etc
3+ years professional experience with Angular2+ and TypeScript
Expertise with HTML, CSS, and writing cross-browser compatible code.
Good understanding of AJAX and JavaScript Dom manipulation Techniques
Critical thinking and problem-solving skills
Team-first attitude
Good time-management skills
Great interpersonal and communication skills
Research, analyze, and develop product features of increasingly complex nature
Develop user interfaces with the latest frontend technologies
Ensure high performance of all systems developed