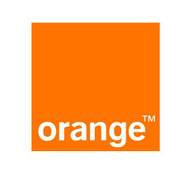 Cyber Security Operations Expert
Nivelul carierei
Middle (2-5 ani)
Overview:
Cyber Security Operation Expert is the primary defense component when a Security incident is confirmed with overall responsibility for defining and executing the Incident Response lifecycle and remediation activities as a part of Incident Handling.
The role of our new colleague is to integrate the SIEM with critical business functions, to perform SIEM administration and analytics (design and implementation of uses cases plus maintenance); to conduct technical analysis to determine impact, scope, and recovery options from actual or potential cyber incidents; to employ digital forensics tools and techniques where required to support Cyber Incident Response activities.
The candidate will document the results of threat analysis and any subsequent remediation and recovery in a consistent manner; will present the incident report to involved parties and will write and distribute Lessons Learned technical articles for knowledge sharing.
The Cyber Security Operation Expert will have engineering responsibilities: to define and implement advanced solutions that answer to security and cyber-security threats; to extend Security Operations Center activity to areas not yet covered
The candidate should possess deep knowledge in:
OS Linux
Integrated security architectures, technologies and security methods
Malware analysis, vast experience with cyber security threats
Vast experience with security high end technologies
Experienced with analysis and incident response
SIEM operations and administration
Penetration tests, Ethical hacking
Scripting and programming skills (. python, ruby, JavaScript, C/C++, php)
Automation skills and automating tasks
Professional team player, passionate about security
Security qualifications and certifications will be highly appreciated
Responsibilities:
Integrate, administrate, maintain and develop the SIEM platform
Perform Cyber Security Incident Response life cycle (preparation; detection and analysis, containment, eradication and recovery; post-incident activity)
Prepare reports on the identified treats or incidents together with the associated recommendations; performs the follow-up to implement the recommendations
Assesses Cyber Security risks and analyze potential mitigation strategies to reduce the exposure (Use Cases, Scenarios)
Detailed analyses of various security event sources (FW, IDS, PROXY, AD etc.) Acts as the interface with other IT/Network and business departments regarding Cyber Security incidents
Perform on call activity
Provide support to L1 analysts inside Security Operations Center
Carries out studies and research on intrusion detection methods
Participate in the implementation and improvement of the specific tolls associated to Security Operations Center ecosystem
Investigates, proposes and develops automated methods for detection and malware analysis
Participate in the implementation and development of specific business security models, acting as a security adviser.
Defines preventive actions and needed operations, as a leader of security improvements activities
Keeping up to date with industry trends and technology
Performs and presents security audits, specific IT penetration tests, vulnerabilities exploitation