Detalii loc de munca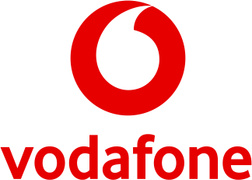 Nivelul carierei
Middle (2-5 ani), Senior (5-10 ani)
Tip job
Full time
Job remote
(activitatea se desfășoară de la domiciliu / telemuncă)
Technology is a playground for ideas!
Vodafone Shared Services Romania is the place to make them come to life.
If you want to invest more in a career rather than just a job,
Meet us, Join us, Grow with us!
We stay hungry and true to our core values by recruiting people who are fun, passionate, open, and question everything.
Reflect on what your motivation is to come on board! We're eager to hear your story.
We live and thrive in an ever-changing environment where creativity and productivity are key, within working hours, of course.
Your day to day
The Scrum Master is responsible for facilitating and improving the process of delivery and operational support using the Scrum method and Agile principles and values. They will assist the Product Owner in putting together and maintaining the backlog, holding regular planning sessions. The role will collect relevant delivery metrics in order to better forecast future delivery and enable informed decision making. They will adopt a situation coaching style and be a real agent for change in the organisation.
With these activities you will have a great impact on our business
Facilitate the adoption and implementation of the Scrum process.
Coordinate the flow of work through the team using visualisation boards and delivery data, holding planning/replenishment sessions as needed
Facilitate key Agile events including daily stand-ups, reviews, retrospectives, planning and refining
Work with the team and Product Owner to hold back log refinement sessions and ensure upcoming work is aligned with the project's measurable outcomes
Support Agile and Scrum principles, assisting team members in continuous improvement
With these skills you are a great candidate:
Minimum 1 year experience as a Scrum Master
Knowledge in one or more programming and mark-up languages like, Oracle APEX, HTML, CSS, Java, Ruby, SQL, XML, JSON, YAML, and Python
Basic understanding of Oracle databases
Desirable: Recognised qualification from one of the established Scrum or Agile professional bodies (Scrum Alliance, , Lean Kanban University)
Sounds like the perfect job? We've got even more to offer:
In this pandemic period we have 100% work from home for your safety. After this pandemic period we have 2 days work from home per week!
Medical and dental services
Life insurance
Dedicated employee phone subscription
Special discounts for gyms and retailers
Annual Company Bonus
Ongoing Education
You get to work with tried and trusted web-technology
Getting in on the ground floor of a technology changing company
Flexible Vacation
#_VOIS