Detalii loc de munca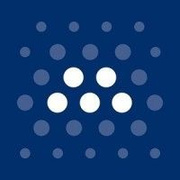 Salesforce Lightning Developer
Nivelul carierei
Senior (5-10 ani), Entry (0-2 ani), Middle (2-5 ani)
Limbi vorbite
Engleză
- Avansat
* toate limbile sunt obligatorii
Reporting to: Systems Analysis Director
Department name: MMUS Technology – Core Salesforce
Location: Bucharest, Ro / Cluj, Ro
Key Goal: Deliver value-adding business capabilities to supported MassMutual business lines.
Who We Are – MassMutual Romania
MassMutual Romania – in partnership with MassMutual in the United States – will help shape a culture of innovation and to create the digital products and technology solutions that help people secure their future and protect the ones they love.
Positioning MassMutual for its next 20 million customers and remaining innovative in a digital-first world led to the creation of MassMutual Romania in 2020. With offices in Bucharest and Cluj, MassMutual Romania was established to build an in-house team with expertise in application development and support, quality assurance and data science.
For 170 years, MassMutual has put its customers at the heart of what it does by providing holistic financial solutions, guidance, and education on their terms. Its long-term strategy helps ensure that policyowners and their loved ones can rely on them to be there when they need them most.
If this vision excites you, we are seeking a Salesforce Developer to become a MassMutual Romania team member. This is a great opportunity to be a part of the transformational journey at MassMutual Romania. As we continue to grow our business and look for new ways to engage with customers, technology will be one of the most important enablers to our success and you can be a part of it.
The Opportunity
Do you want to be part of a team that encourages your growth, supports your ambitions and makes it a priority for you to reach your goals? Is helping people part of who you are? At MassMutual Romania, we help millions of people find financial freedom, offer financial protection and plan for the future. We do this by building trust with our customers by being knowledgeable problem solvers and prioritize their needs above all else. We Live Mutual.
If this sounds like a fit, we're looking to hire a Salesforce Developer to join our team.
Job Description
This position is responsible for building, enhancing, administering, and supporting multiple aspects of MassMutual's Salesforce Lightning platform and applications, including configuration, development, customization, the implementation of applications, third-party integrations, and DevOps support using the Sales and Service clouds. This role also involves collaborating with business partners, stakeholders, and team members to deliver solutions that enable the strategic business vision. An ideal candidate is team-oriented, customer-focused and possesses a balance of technical skills and business acumen. This is an opportunity to join a high-performing, diverse team and to work in a fast-paced, innovative, collaborative, continuous learning environment.
The Salesforce Developer will work from our Bucharest / Cluj office while collaborating with the Global MassMutual teams and provide support in the Wealth Management area. The person who will join this role will report to a local manager based in Bucharest.
Responsibilities:
Design, develop, test, document, and deploy high-quality business solutions leveraging Salesforce out-of-the-box capabilities first, and when necessary creating custom solutions, aligned to industry and MassMutual best practices
Perform Salesforce administration (accounts, profiles, permissions, objects, fields, layouts, reports, dashboards, etc.)
Implement and manage Salesforce App Exchange packages
Contribute to numerous projects / priorities leveraging agile Scrum/SAFe development and project management frameworks
Communicate and collaborate with other technical resources, business stakeholders and customers
Build customer trust and respect, establish relationships, and develop rapport with clients
Adhere to sound development practices and standards to ensure quality delivery of enterprise solutions
Research integration issues and work closely with members of operations and development teams
Research and development of new Salesforce-based prototypes (POCs / POTs) and applications
Stay current on Salesforce technologies and communicate trends and future needs
Provide support and solutions for break/fix issues
Perform maintenance and troubleshooting of applications
Document best practices and operational procedures
Facilitate continuous improvement on the team and within the environment
Requirements:
BASIC QUALIFICATIONS
Soft Skills
Strong interpersonal skills, as well as excellent communication skills (verbal and written) to both technical and non-technical audiences
Strong leadership, decision making, problem solving and analytical skills
Self-motivated and able to work both independently and as part of a team
Able to work with minimal oversight and direction, and the ability to grasp concepts quickly
Proactively addresses issues, looks for opportunities to improve and communicates effectively
Ability to produce high quality technical analysis and documentation
Ability to speak and write English fluently
Technical Skills
3+ years of Salesforce development and administration experience
2+ Salesforce certifications
Salesforce Lightning experience including Salesforce Lightning component development
Experience with Sales Cloud, Service Cloud or the platform
Knowledge and practical application of Lightning Web Components, Lightning Data Service, Lightning Framework, Visualforce, APEX programming, Aura components, APIs, SOQL and Web Services (REST, SOAP, JSON, …)
Strong JavaScript, HTML, XML and CSS skills with experience on at least one front-end JavaScript framework
Experience using Data Loader, Process Builders, and Workflows
Knowledge of and/or experience using Agile execution frameworks and tools (Scrum, SAFe, Jira, Confluence, …)
PREFERRED QUALIFICATIONS
6+ years of experience as a Salesforce developer and administrator
Insurance products and/or financial services industry experience
Salesforce Administrator and Advanced Administrator certifications
Salesforce Certified Platform Developer I certification
Salesforce Certified Service Cloud Consultant certification
MarTech / Marketing Cloud experience
Salesforce Communities experience
Experience with IVR / CTI telephony integration technologies (inContact, …)
Experience with Copado, Bitbucket Git, ANT and/or other code management and deployment tools
Experience working in a DevOps delivery and support model