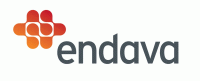 Salesforce Developer
Nivel cariera
Middle (2-5 ani), Senior (5-10 ani)
The journey might take you from Salesforce implementations, through enhancement projects for existing environments, some migration scenarios, or even extending existing functionalities with other Salesforce products, and could end with integrating of other systems. It is a challenging position that will help you become your best version of an experienced Salesforce Developer.
Responsabilities:
Improve existing Salesforce environments and deploy new features/capabilities.
Actively participate in testing, deployments and migration processes.
Participate in arhitectural, design and product/process discussions.
Take part in all application development life cycle phases.
Implement automated test cases and design testing frameworks (optional).
Work closely with the Project Owner and Testers in order to deliver the tasks in time and with the expected quality.
Learning new related technologies.
Mandatory skills:
3+ years of strong experience working with .
Mandatory Salesforce Developer Certificatio
Experience in SFDC Design, Analysis, Configuration, Customization and experience is a major plus.
In-depth understanding of SFDC CRM application (Sales / Service Cloud / Marketing / Communities) capabilities and constraints.

Lightning experience.

Strong APEX & Visualforce development skills, Controllers, custom development, Custom Settings, Metadata API, Triggers, JavaScript and HTML is required.
It's on! Be more and join Endava team!