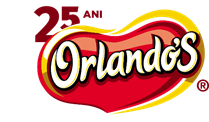 Sales Support Assistant
Reporting to the National Commercial Director
Your Main Responsibilities Will Be To:
Provide daily operational support to the Sales teams;
Input data into our internal system – Priority: prices, promos, discounts, clients, new SKUs etc.;
Extract data from internal system and convert them into structured sales reports (actuals vs. budget, the previous year, forecast);
Cooperate with other departments for information gathering and processing them in order to prepare reliable reports;
Carry out various reports for the payroll administration or as requested by the Commercial Director;
Maintain files and documentation thoroughly and accurately.
Qualification and Requirements:
•Bachelor's degree in economic studies is preferred;
•years' experience in a similar role in FMCG;
•Very good MS Excel skills, MS Access is a plus;
•Very good communication and presentation skills - ability to effectively communicate plans, proposals and results;
•Analytical thinking, attention to details, proactive in learning new things;
•Ability to accept feedback and learn from them (positive attitude);
•Good English language skills;
•High level of positive energy.