Detalii loc de munca
ANUNT INACTIV:
Angajatorul nu recruteaza momentan in mod activ pentru aceasta pozitie, dar poti aplica la anunt.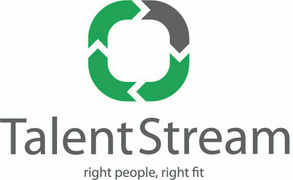 Nivelul carierei
Middle (2-5 ani), Senior (5-10 ani)
Salariu net pe luna
1000 - 1200 €
Job Description
Reaches the sales target established by the company.
Researches sources for developing prospective customers and for information to determine their potential.
Expedites the resolution of customer problems and complaints.
Co-ordinates sales effort with Marketing, Sales Management, Accounting, Customer Services and Logistics.
Analyzes the territory potential and determines the value of existing and prospective customers value to the organization.
Creates and manages a customer value plan for existing customers highlighting profile, share and value opportunities.
Utilization of CRM software to enable identification and progress of customer interactions.
Plans and organizes personal sales strategy by maximizing the Return on Time investment for the territory.
Supplies management with oral and written reports on customer needs, problems, interests, competitive activities, and potential for new products and services.
Keeps abreast of product applications, technical services, market conditions, competitive activities, advertising and promotional trends through the reading of pertinent literature and consulting with marketing and technical service areas.
Qualification and requirements:
- Bachelor's degree or above;
- 3 years of sales experience in medical devices / pharma / FMCG industries required. Dental/clear aligners background is a big plus. Multinational companies working experience will be preferable;
- Strong track record in sales / account management; good selling skills and customer orientation;
- Solid presentation skills and language proficiency required; solid English language skills required;
- Ability to analyse data and generate reports on metrics defined by management;
- Ability to read and interpret training documents, safety rules, and procedural documents;
- Ability to apply common sense understanding to carry out instructions furnished in written, oral or diagram form. Ability to prioritized customer needs and guide them to the correct product or service;
- Good team work spirit and self-motivation;
- Flexibility to travel frequently;
- Valid Driver's license.