Detalii loc de munca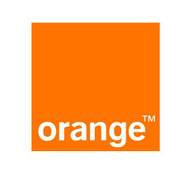 Nivelul carierei
Middle (2-5 ani), Senior (5-10 ani)
The Orange Sales team is looking for new colleagues to fill the positions of Sales Representative available in our Orange Shops.
If you are interested and find yourself fit for role, please find the job responsibilities and job qualifications required bellow.
Looking forward to working with YOU!
Main Responsibilities:
- achieve and exceed sales objectives and customer expectations whilst adhering to Orange Shop policies and procedures
- promote and sell Orange handsets, services and products
- make all necessary settings on PC, Phones or any other devices in order to maximize the utilization data or voice services
- establish and improve customer relations
- identify customer's needs and propose the best solutions; optimize customers account and proactive cross-sell and up-sell
- proactive attitude to look for clients and use all the necessary tools to achieve it (outbound calls, etc)
- offer support to the other members of the shop team
- ensure advanced management of merchandise stock (which is responsible) & participate to merchandise inventory
- perform cash activity for products and services
Work based competencies:
- At least high school graduated or student
- At least 1 year experience in a related field (preferably sales, customer relations or merchandising)
- Fluency in English
- Good knowledge of modern communication techniques: mobile, fax, data transmissions, WAP, GPRS
- Very good knowledge of different handsets and their performances
- Interest for new mobile technology, awareness of this specific Market
- Good PC skills and internet user skills
Behavioral competencies:
- customer focus
- results oriented
- teamwork
- initiative & pro-activity
Thank you for applying!
Kindly note that only eligible candidates will be contacted for an interview.
Interviu online
How would you describe a successful sales experience?