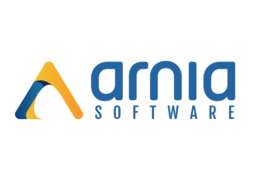 Sales Junior Opportunity with French
Nivel cariera
Entry (0-2 ani), Middle (2-5 ani)
Limbi vorbite
engleză, franceză
Salariu aproximativ brut oferit / luna in euro
100 €
About us
Arnia Software is a fast growing IT company ranked in Deloitte's Technology Fast500 EMEA, delivering outstanding technical expertise in areas such as web development, mobile applications, databases and artificial intelligence.
The role
At Arnia, you will embark on a rewarding path giving you everything you need to build a fast-moving digital career. In this role, you will support the growth of the business – so be ready for new experiences, opportunities and challenges every day.
What we offer
We provide on the job mentoring and structured training, direct interaction with customers and senior managers that will sharpen your commercial and interpersonal skills and you will enjoy bringing real value to your team. You will benefit from valuable exposure to a variety of business areas where you will be exchanging with our internal departments and our customers, which include some of the biggest names in technology.
You will start as a Junior Account Executive, supporting our Business Managers and you will gain an all-round understanding of both commercial and technical areas. After one year, you will have the opportunity to become an Account Manager or to move to other dynamic areas in the company such as Talent Acquisition. You will receive continuous coaching and opportunities to develop your leadership skills and evolve into a role as a Business Manager.
What you will need
Graduate studies (ideally Marketing, Economics or Technical);
Maximum 1 or 2 years working experience in an IT, recruitment and/ or commercial position;
You will work in a fast pace environment, so excellent organizational skills are a must;
In this role, drive, ambition and an entrepreneurial mindset are the keys to success;
Since IT is changing fast, we expect you to embrace this change and enjoy having a diversity of assignments and working with colleagues from many departments. You can switch easily from one situation to another and work with customers from around the globe;
A keen interest in Technology;
Confidence speaking to customers and excellent interpersonal skills;
Superior speaking and writing skills in English and French.
Your responsibilities
This is a client facing role and, following an onboarding period, you will participate together with senior commercial and technical colleagues to insure the deployment of effective actions for customer satisfaction and the successful delivery of our services.
You will
Collaborate with the Business managers to create new opportunities to insure customer satisfaction and to attract new clients;
Closely working with the clients and other departments in the company to deliver the services;
Assist the Business managers in deploying strategies to develop their business unit, drive productivity and maintain high level of service quality;
Draft proposals, assist with finance and administrative tasks;
Assist with reporting and invoicing process;
Work and learn to manage contracts and presentations;
You will have the opportunity to learn and develop your knowledge on a wide variety of services, technologies, and businesses.
Benefits
Competitive salary package
The opportunity for promotion, bonus and pay review
Medical subscription
Weekly fruits day and company social events (quiz night, pizza& games night, chess tournament to name a few)
Friendly company atmosphere and business-casual dress code