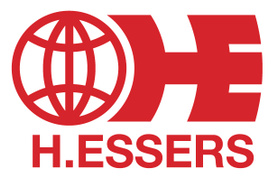 Sales Executive
Limbi vorbite
engleză - avansat
Recrutez candidati dispusi sa se relocheze
Da
Candidate profile:
You're excited by the challenge of connecting with clients, building relationships and seizing opportunities.
You're ready to grow as a professional and develop yourself in the world of transport.
At H. Essers, you'll act as a champion for customers, working to provide the most efficient and cost-effective solutions for them and for us.
You will have the support and resources to build a career you can be proud of. If you're looking for a growth opportunity – join us.
Job description:
Daily face-to-face customer visits to drive increases in local and international sales
Grow share of wallet within existing customer base, gain share of wallet from new customers and grow overall market share within your assigned territory
Negotiate contracts and pricing with customers
Facilitate the networking of sales and operations together with our customers
Collaborate with Customer Specialists, Customer Service Representatives, and other sales support staff to ensure customer satisfaction and effective administrative support
Develop relationships vertically and horizontally within a customer business
About the company:
The company was founded by Henri Essers in 1928 and has since become one of the leading companies in Europe in the field of transport and logistics for such sectors as chemicals, pharmaceuticals, healthcare and high-quality goods. The company has experienced solid expansion in the last decade, driven by autonomous growth and a number of strategic acquisitions. In, reported a turnover of 646 million euros.

The company currently hasm² of warehouse space, a fleet of 1,460 lorries and 3,050 trailers. The company has over 6,270 employees across 71 branches in 17 countries in Western and Eastern Europe.

Along with its headquarters in Genk (Belgium), also has a strong presence in Romania.

The strength of the company lies in its asset-based strategy: it is the owner of the transport fleet, warehouses and IT systems. This allows it to maintain optimum control over all strategic processes. The familial character of the company ensures that the lines of decision-making are kept short. This enables to respond quickly to the changing demands of its clients and shifts in the international market.

Client engagement:
Views its clients as partners. Therefore we always strive for a lasting, solid relationship and continue to seek improvement and optimization. This applied end-to-end approach aims to ensure streamlined processes that are continuously analysed, evaluated and optimized.
H. Essers' philosophy is driven by our team of motivated staff throughout the organisation who consider client engagement of key importance. The result is that is a reliable and honorable partner for all your logistics activities. The proof of this can be found in the numerous long-term relationships we have built up with our current partners.