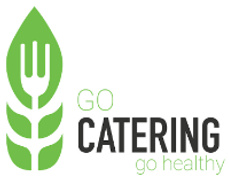 Sales and marketing assistant
Nivelul carierei
Middle (2-5 ani)
Salariu brut pe luna
1300 - 1500 €
GoCatering is looking for a Sales and Marketing Assistant who's main responsibility is to establish strong business relationships and act as a company representative with all current and future company 's clients.
The vision of GoCatering is to deliver impeccable catering for corporate and commercial events, freshly made.
The successful candidate must have good English skills, a University Degree in BA or Marketing, a flair for negotiation and minimum of 5 years of professional background in a similar position is strongly preferred.
Key activities
Whilst no list of responsibilities can fully encompass all that is asked of a Sales & Marketing Assistant, the main duties and responsibilities include:
Knowledge and Skills
Strong and successful customer relations, communications and customer care skills
High level of organizational skills and the ability to prioritize.
Excellent interpersonal and communication skills
Strong analytical ability to adapt to different client needs and to develop and maintain successful working relationships
A flair for negotiation and networking
Good project management skills
Time management skills and the ability to deliver to deadlines
Ability to maintain close and productive relations with work colleagues at all levels
Good verbal and written English skills
Computer literacy, especially Microsoft Office
Personal requirements
Outgoing, confident, pleasant and positive personality
Pro-active person of integrity, drive and energy
Capable of showing initiative including the ability to think ahead and work flexibly without constant direction to deliver his/her outputs
Creative problem-solver with an eye for detail
Net salary : 4,000 lei. Bonus scheme related to the performance. We do not offer any transportation means, but we cover transportation expenses only for visiting clients current or potential.