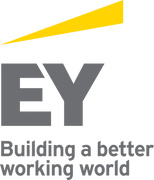 RPA Developer
A raspuns la 90% din aplicari in ultimele 30 de zile, in maximum 72 de ore
Nivelul carierei
Entry (0-2 ani), Middle (2-5 ani)
Limbi vorbite
engleză, română
Join EY Robotics Process Automation team, where technology innovation meets business!

Robotic Process Automation is the place to be:
If your technical interests are in the programming/software development area
If you feel most challenged when business environment needs meet technology
If you're curious to understand how the business environment works
If you're famous for your critical thinking and proactive problem solving abilities
If understanding and handling customer needs is second language to you and you speak it fluently
If you like getting your head out of the box: thinking ahead to anticipate problems, issues and solutions
If you're ready to become a ninja of time management and adapting your priorities while working under pressure to meet deadlines

Of course, it's great if you have managed to sit through Cybernetics, Automation and Computers or Mathematics lectures on your way to a Bachelor's/Master's degree. But no worries, we leave no good candidate behind, as long as your application shows a passion for technology.

We don't need you to be William Shakespeare, but you need a good command of English and communication skills to make it.
Dive in:

RPA Academy will fully equip you with the knowledge to kick off your work

Outstanding direct interaction with local and international clients

Be involved in the entire project lifecycle

Opportunities for your career boost

Teamwork environment

Innovation will become part of your DNA

Contribute to a new and futuristic change to the working world as we know it

Send your application today

Above all we value teaming, personality and attitude.

If you are a team player with a positive vibe, you are not be afraid to speak up in meetings and present your innovative ideas, you have a high level of motivation and you want to learn, every working hour every day, you are a high performer and achiever, then you are EY!