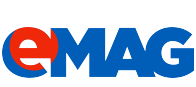 Reward Analyst
Nivel cariera
Entry (0-2 ani), Middle (2-5 ani)
Responsibilities
Provides support for developing, implementing and administrating reward and recognition programs by performing market analyses, job analyses and job evaluations;
Design, prepares, analyses ad hoc reward and budget related reports for management;
Develops reports for tracking the HR KPIs;
Has input in company's budget related to payroll cost, annual salary increases;
Has input in setting up the annual Reward area budget;
Delivers all necessary data for salary surveys;
Evaluates and analyzes data from salary surveys in order to confirm company positioning on the market and to determine internal equity and external competitiveness;
Evaluates new and existing positions by analyzing position roles and responsibilities to determine appropriate classification and salary levels;
Assure fairness and proper calibration within the job structure through the Job evaluation process and tools;
Through his/her support and input assures the consistency of the reward decisions with the agreed Reward Strategy's principles and messages;
Examines predictions for market changes in salary ranges and recommends revisions to company compensation plan;
Advises, offers consultancy and provides the necessary information and materials in all reward processes and procedures to HR Business Partners, to company's management and/or other stakeholders;
Has input in building the communication plans and messages related to their area of expertise;
Contributes to operational excellence of the department by continuously improving efficiency in their area of work;
Participates in departments projects/ activities as assigned by direct manager;
Financial Responsibility (Budget or P&L etc.);
Business Responsibility (customers/staff etc.)
Requirements
Proactive, able to perform in a multitasking and dynamic environment that generates new situations, requiring quick decision making and focus on solutions;
Similar experience of minimum 3 years in reward, reporting and HR processes;
Ability to work with different groups and different authority levels;
Very good analytical skills;
See the rationale behind figures;
Good communication and presentation skills;
Very good MS Office skills (advanced Excel level);
Negotiation and influencing skills;
Project management skills.
Benefits
At eMAG, we are constantly moving forward and we love what we do. If you are passionate about your job, whether it's offering consultancy to a customer or writing a code line, and you aim high, then you belong with us, the No. 1 IT company to work for in Romania (according to a Biz Magazine study iWe provide you with the best development programs to improve both your soft and job specific skills, but it is you who decides what you want to learn and where you want to go. The possibilities are endleWe know benefits are important, that's why we provide you with a full range of them:• Medical subscription; • A monthly budget you can spend on flexible benefits - meal tickets, travel vouchers, trainings for your development;• Employee discounts; • Access to the Bookster library; • Fruits, juice, water and coffee at the office; • Other discounts (gym, pizza, car wash and others).