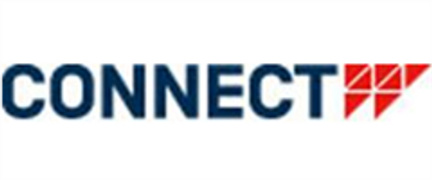 Reporting Analyst Engineer - Night Shift
A raspuns la 90% din aplicari in ultimele 30 de zile, in maximum 72 de ore
Nivelul carierei
Entry (0-2 ani), Middle (2-5 ani), Senior (5-10 ani)
The heart of Switzerland is the headquarter of the Connect44 Group. With subsidiaries in the UK, Germany and France the company provides services and support for Telecom Operators and Equipment Manufacturers. The solutions reach from Mobile Network Engineering, Fixed Network Engineering, IT and Cloud to Consulting Services. For the future we aim to further develop our team so that we can move forward with our clients in this ever changing market place. We look forward to strengthen our service portfolio with new services and start to embrace the new and exciting opportunities that will come through digitalization.
For our new services and operations center in Romania we are now looking for a motivated team player as Reporting Analyst Engineer - Night Shift
Main tasks:
Provide reports to allow SLA / business targets to be achieved
Following structure of reports will be required
Daily Capacity reports
Weekly Capacity / target reports
Monthly SLA / contractual reports
Run out of hours reports to support Projects
Control all reports / Proforma detailing counter structure etc…
Regular customer meetings – (Conf call / On-line meeting etc…)
Responsible for ensuring that the capacity process is being adhered to and to the timelines that are defined
Define and maintain the network resilience management process
Maintain forecasting reports specific to assigned network elements
Maintain resilience risk register and mitigation plans
Manage and communicate resilience risks to senior stakeholders
Support on-going capacity management process on provisioned systems
Required compentencies:
E2E understanding of mobile technology, telecommunications or IT infrastructure
Strong process and stakeholder management skills
Experience of building and managing an end to end process, collating inputs from multiple technical domains
Ability to comprehend and work with large amount of complex data
Expert level skills in MYCOM PrOptima, Word, Excel, PowerPoint
Excellent communication skills and ability to explain technical issues to a non-technical audiences
Stakeholder Management - ability to work and build relationships with all important contacts
Motivation and influencing skills - encouragement of tool providers to deliver and improve their output
Flexibility - to understand that it is rarely possible to have all of the inputs to analysis desired, and to make value judgements on what is available
Proven knowledge of Ericsson, Nokia, Huawei Mobile Network platforms to enable the creations of reports
Capability on Performance platforms such as Proptima (MYCOM) to allow reports to be built and maintained
Excellent Excel skills using Marcos (VB), Pivot tables etc….
Access to customer database
Ability to work as part of a team
Ability to perform job functions to standards under pressure of tense/confrontational situations
Ability to remain calm and courteous with demanding/difficult customers and/or situations
Ability to provide concise and clear, written and verbal reports
Ability to work independently
Fluent communication in English (Written & Verbal)
Experience of producing and delivering customer presentations
Proven ability to interact with diverse customers in a multi-cultural environment
Experience of the software development life cycle desirable but not essential
Experience of network resilience management methodology
Network provisioned systems experience
Demonstrable expertise in latest industry thinking and standards
We offer you to be part of a brand-new office from the beginning and constant development. Connect44 employs a diverse range of talent to create an environment that fuels innovation and continuous improvement and success. If you have passion for your work, for your team, for the company and the services we deliver, join our company. We live a family atmosphere, support each other and always have space for a good laugh.
Please note that this is a night shift role!