Detalii loc de munca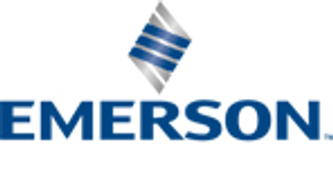 Regulatory Compliance Specialist
Nivelul carierei
Middle (2-5 ani), Senior (5-10 ani)
Regulatory Compliance Specialist
Requirements:
Bachelor's Degree
Minimum 3-5 years of experience in Customs, Trade Compliance, Supply Chain, Legal
Knowledge of all Compliance program critical requirements
Detailed knowledge of Customs and Logistics Terminology and Trade Compliance requirements (Self-Assessment), including Import, Export Compliance and Supply Chain Security
Knowledge of Export regulations and sanctions
Ability to interpret government regulations and incorporate changes into ITC Program, as applicable
Basic understanding of Products
Understanding of industrial manufacturing processes
Fluent verbal and written communication skills in English, at least B2
Advance Knowledge of Microsoft Office, Word, PowerPoint and Excel, Oracle, TradeSphere Exporter, Amber Road, TRAX, JDE, CRM, Enovia
CheckPoint software
SUMMARY OF ROLE

The Regulatory Compliance Specialist manage and support all requirements of Trade Compliance/CheckPoint for AUTOSOL Sales Offices within CSEE.

Ensure compliance with government regulations by developing and executing strategies, planning, organization and implementation of policies, procedures, training, and reviews.

Trade Compliance (TC)
* Main contact and overall responsibility for Compliance level of services provided to AUTOSOL Sales Offices within CSEE
* Manage Trade Compliance Programs
* Manage Archer Self-Assessments and Business Profiles by coordinating, updating and follow up on all requirements
* Conduct Trade Compliance training for trade compliance users and gatekeepers
* Maintain the Trade Compliance training material
* Review, update and implement Trade Compliance ITC procedures, polices and processes.
* Support the users in the ITC screening process
* Classification - Support the EU and US HTS and ECCN classification for new products, spare parts, product moves, engineering changes, and other scenarios, as required
* Support CSEE Autosol Sales Offices with Export Licenses process
* Country of Origin determination – Support the determination of country of origin for make and buy items
* Manage Trade Compliance/Import/export audits
* ITC Support - Provide Trade Compliance support to users and gatekeepers
* TSE Hold Management – Assist in the TSE holds release process on orders during Order Entry and at Shipment in a timely manner
* Assist in the auditing of import/ export documents for accuracy and coordinate any necessary corrections with Customs Brokers or Customs
* Implementation and/or coordination of ITC Projects
* Attend relevant Automation Solutions and Emerson training/conferences
* Ensures escalations of critical concerns and issues to the AUTOSOL CSEE ITC Leadership team.

CheckPoint (CkPt)

* Support of current checkpoint program, as CheckPoint Champion (CC) for AUTOSOL Sales Offices within CSEE: ensure required processes and procedures are current
* Management of Due Diligence process, via implemented tool (iCheckPoint): supporting customers and suppliers with DDQ completion, review DDQ info and initiate approval process within iCheckPoint
* Management of transaction driven Due diligence process: review of end use, end user info, ensure compliance with Emerson requirements
* Release of orders on hold for CheckPoint reasons.
About us:
At Emerson, we are innovators and problem-solvers, focused on a common purpose: leaving our world in a better place than we found it. Each and every day, our foundational values—integrity, safety and quality, supporting our people, customer focus, continuous improvement, collaboration and innovation—inform every decision we make and empower our employees to keep reaching higher. As a global technology and engineering leader, we provide groundbreaking solutions for customers in industrial, commercial, and residential markets.
Our Emerson Automation Solutions business helps process, hybrid, and discrete manufacturers maximize production and protect personnel and the environment while optimizing their energy and operating costs. Our Emerson Commercial & Residential Solutions business helps ensure human comfort and health, protect food quality and safety, advance energy efficiency and create sustainable infrastructure.
Emerson, a Fortune500 company with$15. 3billion in sales and200 manufacturing locations worldwide, is committed to helping employees grow and thrive throughout their careers. Whether you're an established professional looking for a career change, an undergraduate student exploring options or a recent MBA graduate, you'll find a variety of opportunities at Emerson.
Join our team and start your journey today.