Detalii loc de munca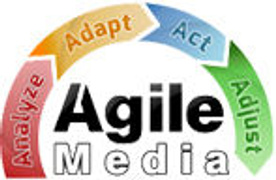 Nivelul carierei
Senior (5-10 ani)
Tip job
Full time
Job remote
(activitatea se desfășoară de la domiciliu / telemuncă)
We are looking for a skilled React Native Developer to join our newly formed team in building an exciting project related to ecommerce and social networks. Our team is very experienced in online business with a long history in this area on both levels - technical and business development.


Ideal Candidate:


Experienced in using Mobile Views on iOS and Android;

Good understanding of MVC frameworks;

Solid SQL / relational database experience MySQL is a plus;

A knack for writing clean, readable React-Native code;

Solid understanding of object-oriented programming;

Understanding and grasp of Agile development and Scrum practices;

Familiarity with version control Git (Github or Gitlab);

Flexibility and deadline driven;

Job Description:


Develop, test, deploy and release new user-facing features;

Architect, build and maintain excellent React Native applications with clean code;

Set continuous delivery and continuous improvement in front-end development;

Developing scalable, reusable components and front-end libraries;

Translating UI designs and UX wire-frames into high-quality codes;

Optimizing components for maximum performance;

An advocate of general engineering best practices such as domain-driven code architecture, encapsulation, separation of concerns, single responsibility, clean code practices, etc.
Benefits:
Motivating salary;

Flexible working schedule with a mix of remote and office days;

Private medical insurance;

Opportunity for professional growth and development.