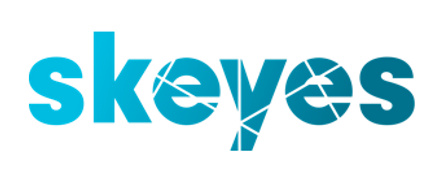 Radar Evaluation Engineer in Belgium
Recrutez candidati dispusi sa se relocheze
Da
Skeyes ensures the safety and efficiency of air traffic in Belgium 24/7. The skeyes air traffic controllers manage over 3,000 aircraft every day, which makes up over a million flight movements per year. The autonomous public company is active at the heart of Europe, in one of the busiest and most complex sections of airspace of the continent. skeyes is active at Brussels Airport and at the airports of Antwerp, Charleroi, Kortrijk, Liège and Ostend.
Thanks to its CANAC 2 control centre skeyes manages the flight movements above Belgium and a part of Luxembourg up to an altitude of 7,500 metres. The company relies on its nearly 900 experienced staff members who are at the service of their customers: airline companies, airports, the aviation sector and the authorities. skeyes also develops innovating services regarding drones and contributes to a sustainable future of the aviation sector, among other things with respect to the environment.

Radar Evaluation Engineer
in Belgium



Description
As radar evaluation engineer you are responsible for evaluating and analysing the performance of our radar systems. Where needed you will translate those results into practical solutions.
You follow up the radar systems' preventive and corrective maintenance, which is performed by the technical staff in the field, and you analyse the reported problems.
You contribute to studying, developing, installing and commissioning new radar systems in the framework of projects or internal that end, you acquire and maintain the necessary expertise in the field of radar technology.
As our radar evaluation engineer you follow up international developments (Eurocontrol, ICAO, EASA, etc.) that are linked to the performance of radar systems. You take part in international meetings.
You draw up syllabi and provide training to colleagues;
We have purchased and in-house designed tools that analyse and evaluate our radar data. You are responsible for the proper functioning of those in-house designed tools and you improve them if possible.
You report to the Surveillance supervisor.

Profile
you hold a Master in Industrial Sciences or in Industrial Engineering, with a specialization in Electronics - ICT or equivalent;
relevant experience in a similar job or sector is definitely an asset;
knowledge of networks (TCP/IP, UDP, etc.), Linux and programming (Python, C, Java or equivalent) is a must;
you preferably have experience with:

RF and digital techniques;
scripting by means of . Bash, Python, AWK;
databases (MySql);

you are analytical, autonomous, conscientious and resistant to stress;
you are service-minded and a true team player. You are communicative, eager to learn and prepared to continuously keep yourself up-to-date;
knowledge of Dutch and French is considered as an advantage.

We offer
All skeyes employees share the same ambition: to perpetuate humanity's age-old dream of flying. skeyes is one of the pillars that make this dream a reality every day. Our mission is to ensure the safety and efficiency of air traffic, and also to reduce its ecological footprint in order to make it part of a sustainable future.

After all, today, contributing to the development of aviation means playing an economic and social role on a global scale. It means creating new prospects for many other sectors of the economy, while at the same time respecting the environment.

And what about you? Do you share this ambition? If you do, then we invite you to join our team to make it happen.