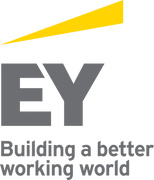 Quantitative Advisory Services Consultant
Nivelul carierei
Entry (0-2 ani), Middle (2-5 ani)
Limbi vorbite
engleză, română
Quantitative Advisory Senior come from a variety of technical backgrounds and apply statistical and machine learning models to business issues, risk management and regulatory topics.
As a member of our team, you'll work in a highly collaborative environment with risk management experts, regulatory experts, corporate treasurers, data science practitioners and advisory professionals using statistical modeling and machine learning. This is a high growth, high visibility area with opportunities to enhance your skillset and build your career.
Primary Duties and Responsibilities
Developing and validating credit and market risk models and parameters
Use predictive analytics and machine learning techniques around AML, fraud and other operational risks
Stress testing and scenario analysis
Financial instruments and commodities risks management and valuation
Cash flows forecasting
Process, cleanse and verify the integrity of data used
Provides guidance to assist staff in reaching their full potential (. willingly addresses questions, contributes constructive on-the-job feedback and training, con­ducts meaningful and timely performance reviews).
Job Requirements
A BSc/MSc in a technical field like Computer Science, Econometrics, Mathematics, Engineering, or similar
Knowledge of advanced statistical techniques and concepts (regression, properties of distributions, statistical tests and proper usage, etc.)
Experience with applications around risk modeling and regulatory topics is a plus
Exposure to using statistical computer languages (. R, Python, SQL, etc.) to work with large data sets.
Good organizational, analytical and verbal/written communication skills
Good English
What's in it for you?

Most globally integrated knowledge system
Free certifications, national&international trainings
EY Community: more than 15 tribes for shared hobbies
Extra vacation days when public holidays fall on a weekend
Medical coverage for you and your family
Bookster library at the office and plenty of discounts
Top notch counseling, mentorship