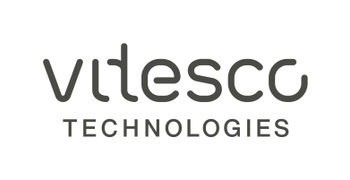 Quality Engineer in Production (Brasov)
Nivelul carierei
Senior (5-10 ani)
Limbi vorbite
Engleză - Mediu
As a member of the Quality Department, you will:
Support in the creation of quality plan documents, pro-active input into product and process design (according to Advanced Product Quality Planning (APQP)
be responsible of component introduction process and release: contributing quality aspects of the manufacturing approval (. Control Plan, sample plan, test definition)
Develop the Control Plan: work together with project team (QMP) on D/P FMEA and prototype/sample Control Plan
Receive from QMP the APQP (FMEAs, Control Plan, Control Instructions, master sample etc)
Ensure that all items of the APQP are maintained up to date and used on the production lines
Have the authority to block the parts from production area and stop the production line in case of nonconformity founded
Monitor the quarantine area and follow-up the parts flow
Ensure that the Test Plan is executed and conclusions are drawn and transmitted to relevant recipients. Acts as overall coordinator of the Test Plan
Coordinate the PPAP team for serial life changes, submit PPAP and get Customer Approval
Contribute to and submit PPAP package to the customer, including internal approval (signing of all stakeholders of the project) or escalation process if the case
Ensure that parts are only delivered with customer approval.
Qualifications:
Advanced product knowledge
Expert in using quality methods
Advanced knowledge of (ISO, ISO TS, VDA)
Advanced problem solving skills
PPAP, FMEA, SPC and MSA knowledge
Advanced English skills
University degree (Mechanics, Electronics) or relevant professional experience
At least 3 years production quality relevant experience.
We offer:
Integration Program in a professional, young & dynamic team
Competitive Salaries (based on performance) & Benefits
Health & Wellness (Private Health and Dental Insurance, Life Insurance, Sport activities etc.)
Professional Development Opportunities (in Technical and Managerial Area)
Stability
International Work Environment
Vitesco Technologies is a leading international developer and manufacturer of state-of-the-art powertrain technologies for sustainable mobility. With smart system solutions and components for electric, hybrid and internal combustion drivetrains, Vitesco Technologies makes mobility clean, efficient and affordable. The product range includes electrified drivetrain systems, electronic control units, sensors and actuators, and exhaust-gas aftertreatment solutions. In, Vitesco Technologies, a division of the Continental AG, recorded sales of EUR billion and employs more than employees at about 50 locations worldwide. Vitesco Technologies is headquartered in Regensburg, Germany.