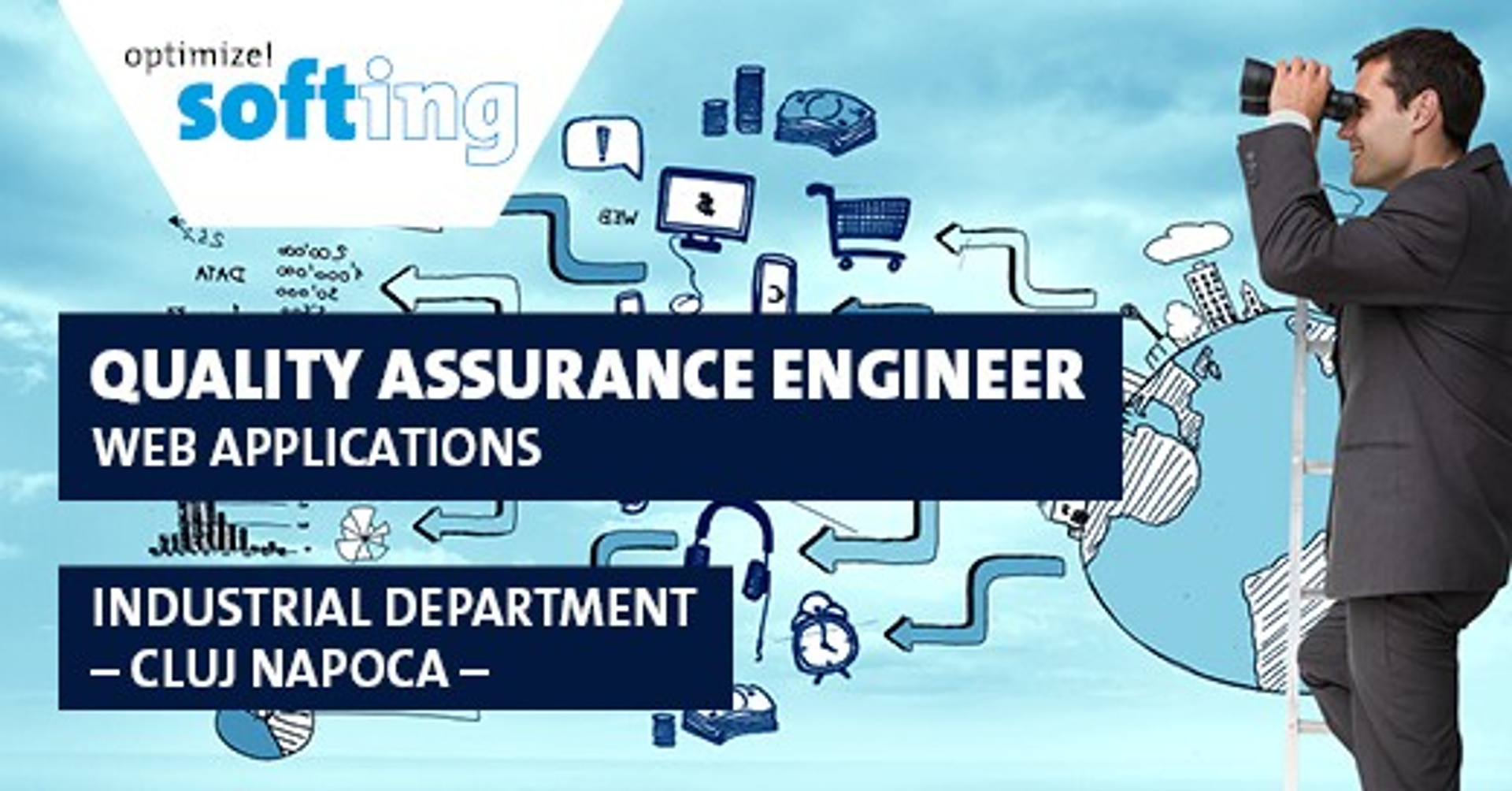 📢 We are looking for a passionate QA Engineer for our Web Applications team, Industrial department in Cluj-Napoca!
Softing
Softing is a successful, independent provider of hardware and software for industrial automation and automotive electronics. SoftingRom has been founded early in 2005 as an R&D center of Softing AG Munich, with offices both in Cluj-Napoca and Miercurea-Ciuc.
Main responsibilities
In this position you will contribute to the planning, preparation, execution and monitoring of quality assurance processes for products delivered by the Industrial Department. To achieve these objectives you will work closely with the software development team members, with project managers and team development managers.
These processes include:
Studying and understanding the requirements of the systems under test
Configuration and operation of hardware test environments (simulated or real including test benches, IIoT Devices, network management and monitoring equipment, local test networks etc.)
Configuration and operation of on premise/cloud based web applications for monitoring industrial networks
Configuration of technology stacks for NoSQL storage
Documentation (test specification, test cases, test reports) in accordance with internal manuals, ISO procedures and project specifications
Test plans development (estimates, scheduling or sequencing activities)
Configuration Management
Test activities following various approaches (integration, regression, system, installation, functional, performance, load, exploratory, etc.)
Continuous Integration configuration (Jenkins)
Configuration, use of Docker containers and VMs for deliverables generation for test purposes (Optional)
Configuration, use of ESXi servers hosting the VMs with various operating systems for test
Developing Python software applications for UI automated tests (Selenium, …)
Running compliance test tools, other internal test tools and documenting the test results
As seen above, the QA job is very diverse, enriched with activities which are typically covered by job positions like Dev Ops, Application Engineer, Developer.
Necessary skills:
Experience with automation testing tools and scripting languages
Experience with bug tracking and version control systems
Good understanding of software development processes
Passion for software applied in engineering
Good communication skills
English language (both reading and writing)

Would be a plus
Previous experience in testing web applications
Knowledge/ experience in a programming language: Python, JavaScript, etc.
What you could benefit of:
Attractive salary, medical services, fidelity bonus, lunch tickets
Highly qualified team
Comprehensive technical trainings on our expertise area
Positive and informal working environment
Challenging projects for well-known customers in the industry
The opportunity to actively contribute at the design and success of our solutions

If this sounds interesting for you, please send your CV (in English/ Romanian language) at and let's talk more about this role, about the projects and about our great team.
💡 Come and join us in the journey!