Detalii loc de munca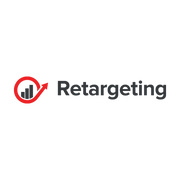 Nivelul carierei
Entry (0-2 ani), Middle (2-5 ani)
Limbi vorbite
Română
- Avansat
, Engleză
- Avansat
* toate limbile sunt obligatorii
Requirements:
Proven experience as a Quality Assurance Tester or similar role
Experience with Laravel, VueJS, NodeJS, MongoDB is a plus
Experience in QA methodology
Familiarity with Agile methodologies is a plus
Ability to document and troubleshoot errors
Excellent communication skills
Attention to details
Analytical skills along with an interest in investigating problems
Strong organizational skills

Responsabilities
Review and analyze system specifications
Develop effective strategies and test plans
Evaluate product code according to specifications
Create logs to document testing phases and defects
Report bugs and errors to the development team
Identify, analyze and document issues resulting from running the automated test scripts.
Help troubleshoot issues

Benefits:
-AMAZING work environment
-MacBook PRO
-600EUR/year for holiday.
-Paid vacation 21 days/year
-20 ron/day, meal ticket.
Interviu online
Tinand cont de faptul ca platforma Retargeting Biz este o platforma web, ce instrumente recomanzi pentru teste automate si de ce?
Cum ar fi scris un raport (numai 2-3 propozitii) prin care doresti sa semnalezi echipei de dezvoltare faptul ca intr-un email nu sunt afisate imaginile trimise in cadrul campaniei de Newsletter. Te rugam sa tii cont de toate detaliile ce ar ajuta la identificarea cauzei