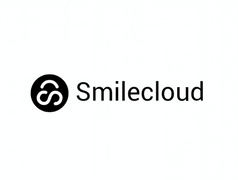 QA Engineer
Nivelul carierei
Middle (2-5 ani), Senior (5-10 ani)
Salariu brut pe luna
1500 - 3000 €
Smilecloud is a 3 year old start-up, released for the public in March 2019 and currently in phase 2: market fit.
Value proposition: smile design and data-management using web based to enhance accessibility, and Ai to enhance ux, by eliminating repetitive clicks in the workflow.
Start-up has behind 2 of the strongest names in dental, and a 10 man agile development team.
We need 2 more people, good at their craft, who have the mindset of making a difference, and who can make a difference.
Work environment is great. We don't run bureaucracy or time tables. Not interested in long distance relationships or outsourcing.
Technologies used:
Node JS, Express, MySQL, Redis

React JS, Redux
The application has a client/server architecture, the server being written in Node JS and accessible via REST API by our client, a web app, written in React JS. The entire solution is deployed in AWS.

We are looking for the QA Engineer to:


Design and implement the QA process
Create test cases
Create and execute automated tests as part of the CI/CD
Work closely with Dev and Support Team in order to offer the best user experience
Work closely with the Client in order to understand his problems and try to replicate them for the Dev Team

You have:


Relevant work experience in Software Testing (Automated and Manual)
REST API testing experience
Performance testing experience
Experience with bug tracking (JIRA) and test case management tools (you pick)
Collecting app metrics

Extra experience is always welcome:


Pen testing
Usability testing
Collecting metrics
MySQL, Redis