Detalii loc de munca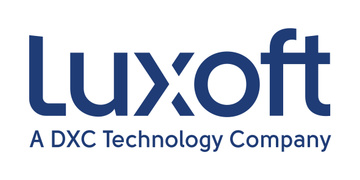 Nivelul carierei
Middle (2-5 ani)
The QA Automation Engineer will participate in the hands on test creation and automated execution, analysis and reporting of testing activities for different layers of the application; creation or improvement of internal tools and test frameworks.

The QA Automation Engineer works with the test team to develop testing strategies and devise test plans in order to ensure that applications meet business functional and non-functional requirements and maintain the Client's high quality standards.
Analyzing product requirements and specifications.
• Ensures that testing activities are conducted in accordance to the testing strategy and plan.
• Executes or contributes to proof of concept using technical tools and helping to evaluate ROI and feasibility studies.
• Enhances 'best of breed' framework/harness for automation testing.
• Implements or contributes to automation/performance test strategies.
• Defines requirements for test data environments.
• Defines or contributes to test effort estimation based on experience, tools and historical data.
• Creates test data, writing and executing of test cases/scripts.
• Ensures that test packs are maintained and have incorporated any specific tests that have been identified following a production incident.
• Analyses test results, document issues, and retests corrections to ensure that problems are resolved.
• Ensures that test risks and issues are recorded and escalated as appropriate.
• Document and maintain project documentation and communicate results.
• Ensures the timely reporting and classification of defects.
• Ensures adherence to testing best practices and the Client's testing standards.
• Co-ordinates with all team members - QA/BA/DEV/PM.
• Collaborates with other peers to minimize testing inter-dependency issues and agree to migration to live environment.
• Aligns to the wider team/group objectives.
• Champions and participates in the activities of the broader QA & Testing profession and Community of Practice.
• Adheres to Client's Policies and Procedures.
• Takes ownership for own development and career management, seeking opportunities to develop personal capability and improve performance contribution.
Mandatory Skills Description:
• 1+ years of hands on experience in test automation.
• Strong knowledge Java or javascript and good knowledge of SQL - scripting and database structure.
• Experience of industry standard test tools and testing frameworks(. HP ALM, UFT, Selenium).
• Understanding of testing across the full Software Development lifecycle.
• Experience of planning and executing testing across all layers.
• Experience of building out technical testing solutions adhering to frameworks and standards.
• Solid experience in test documentation design including test plans, test strategy, test cases, etc.
• Strong knowledge of testing processes and defect tracking(preferably JIRA)
• Experience of providing input into technical frameworks and strategies.
• Customer and service orientation to support interaction with team resources and clients.
• Proven experience with Risk Management and Control policies and procedures.
• Proactively, initiate, develop and maintain effective working relationships with team members.
• Good written and spoken English: upper intermediate and higher


Additional requirements (desirable):
• Experience in Agile/SCRUM
• System integration testing experience
• Continuous Integration: TeamCity or Jenkins
• Linux shell
• Participation and/or completion in testing certification programs (ISTQB, ISEB or tool specific certifications).
• Load & Performance automation experience: HP LoadRunner, Jmeter