Detalii loc de munca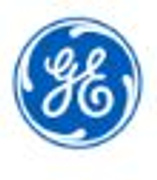 Nivelul carierei
Middle (2-5 ani)
Project context:
Electricity markets – critical IT systems – trading platform – near real-time applications.
If you enjoy challenging though problems, delivering thoughtful solutions and learning every single day, you may be a good candidate to join our team.
The projects are executed within an international environment involving software development and implementation held in multi-sites and multi-countries. Hence both technical skills and interpersonal (communication both in oral and written form, self-organization, reporting, autonomy, decision making, English) are of utmost importance.
Responsibilities:
Software System testing in energy administration.
Using testing software tools
Preparing testing procedures and instruments
Preparing software components, including final product ( build configuration, smoke tests and base analysis)
Business travel availability
Training on the job.
Desired Skills and Experience:
Knowledge of windows/Linux/Unix systems
Experience in working with database as SQL, PL/SQL
Experience with agile methodology, and JIRA (or a similar tool)
Experience with CI tools (Jenkins)
Experience in using UI/WEB UI
English both spoken and written.
Experience in automatic testing (Selenium, HP Quick Test Professional, or other applications)
Java technology background, ability/familiarity to code at least in Core Java
Ability to write scripts (one of bash/ksh, python or groovy)

GE is committed to taking on the world's toughest challenges. In order to fulfill that promise we rely on a culture of leadership, diversity and inclusiveness. We aim to employ the world´s brightest minds to help us create a limitless source of ideas and opportunities. We believe in hiring talented people of varied backgrounds, experiences and styles... people like you.
The Benefits we are offering:
Strong induction process (1 full month only for ramp-up).
An open communication culture in a friendly environment and with supportive teammates.
Flexible working hours and a well-defined work-from-home policy.
Increased number of vacation days, according to your work-experience.
Additional days off (8th of March, 3rd Easter day).
Annual, performance-based, salary review.
Impact awards for outstanding performance.
Private Medical Insurance for you, can also be extended for family members.
Gift vouchers for Christmas and Easter holiday.
Vacation bonus with an annual payout.
Benefits for children (special occasions gifts, vouchers and events).
Daily meal vouchers.
Fully customized development and training programs all throughout the year.
Strong focus and real opportunities for Career Development.
Referral Program Benefits.
LinkedIn Learning subscription and full access to GE's learning knowledge-base.
Bookster subscription.
Corporate discount to fitness services.
Wellbeing program with multiple events focused on a healthy lifestyle, free apps to support your healthy habits and free employee assistance program, provided by specialized counselors.
When we will be back to the office:
You will work in one of the best locations in town: Aviatorilor 8 office building, in Victoriei Square (in the middle of Central Business District).
Office with an excellent connectivity to public transportation.
Free underground parking space for employees.
Fruits days at the office.
Unlimited supply of great coffee & tea amenities.
Christmas party (because you party hard when you work hard).
Attractive financial compensations for roles involving external travels and on-site missions.