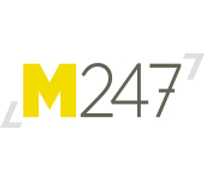 Provisioning Coordinator
Nivelul carierei
Middle (2-5 ani), Senior (5-10 ani)
Limbi vorbite
engleză - avansat
Role description:
This role is responsible for coordinating the entire process of server's installation for our local and international clients. You will be working closely with our remote DataCenter providers to ensure servers are properly set up and ready to be used by our clients.

This role involves working on a fixed shift, with OnCall duty, as per the company's "OnCall" procedure.
What will you do in this role?
Respond to requests for technical support or assistance from both local and remote suppliers;
Request physical installation of servers in local and remote data centers;
Manage the entire solution provisioning journey;
Diagnose and resolve technical hardware and software issues before hitting installation department;
Triage technical issues and escalate where required;
Build and maintain services relationship with end-users and data centers vendor partners;
Support infrastructure and technical departments in case of provisioning issues;
Ensure requests are documented properly;
Ensure policies/procedures/best-practices are followed;
Identify and communicate trends and patterns within user requests to facilitate continuous improvement of Provisioning Department;
Work with the Developers Team to address system issues and identify improvement opportunities;
Foster a culture of communication and continuous improvement of Provisioning processes, tools, technologies, standards and overall performance of the Provisioning team;
Perform additional duties as assigned by management, including tactical execution of Provisioning projects;
What you will need to be successful in this role?
Advanced level of English language, both spoken and written, as you will be mostly working with our international clients;
Min. 2 years of work experience in a similar role, installing and troubleshooting servers, SuperMicro & Dell;
Experience using server management tools like IPMI & iDrac;
Knowledgeable concerning shipping and receiving of complex data center equipment including storage arrays;
Ability to perform remote hands tasks on a variety of data center equipment including servers, storage arrays, and network devices;
Knowledge of best data center practices, such as hot aisle cold aisle rack configurations, how to rack and cable to maximize cooling;
Excellent communication skills – both written and verbal with the ability to influence at all levels of the organization;
Ability to provide professional communication and follow up of outstanding technical issues with business partners;
Ability to meet and overcome the challenges of fast paced technical support environment while building a positive work relationship between IT, users and management;
Benefits:
Attractive monthly salary, competitive to the local market;
Private medical services subscription within the Medicover network for yourself and your family (wife/husband and children);
Additional monthly benefits package (meal vouchers, private pension, public transportation, gift vouchers);
Daily Fruit basket & coffee;
High performance technical work equipment;
A relaxation and playroom equipped with a Ping Pong table, Pool table, Foosball, Xbox, beanbags;
Car parking conveniently located close to the office building;
Dedicated training and career progression plan;
Yearly performance & salary review;
Regular Teambuilding activities to get to know your colleagues and have fun together;