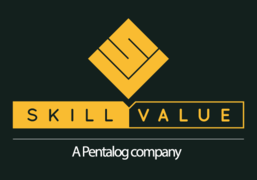 Project Manager/Scrum Master
We are looking for a Project Manager/ Scrum Master for an Agile team, within the Group Information System department.
The Pentalog platform is based on a SOA architecture and covers the main business processes such as marketing, sales, production & project management, and human resources.
As a Project Manager/ Scrum Master, your main responsibility will be to take part in the continuous evolution of this platform by developing new modules and/ or new applications, while integrating third-party solutions.
Tasks:
Represent the business as a single voice for the Delivery Team;
Assign roles and responsibilities taking into account the existing project workload, team skills and development needs;
Define and implement the project scope, planning, performance metrics and budget;
Mediate internal issues and conflicting priorities among cross-functional teams to keep the team focused on delivery;
Define the project management strategy, methods and standards;
Perform tasks typical of a Scrum Master (facilitate Release Planning, Sprint Planning, Sprint Review, Scrum Meetings, etc);
Effective Product Backlog management together with the Product Owner;
Manage risks;
Teach and lead the Development Team to create high-value products;
Coach and provide the client with the required support in order to clearly express his needs;
Proactively seek customer feedback and take appropriate action;
Handle critical situations that occur during software project development and 3rd party solutions integration.
Required competences:
3+ years of professional Scrum Master or Project Management experience regarding software development and/ or enterprise solutions integration;
Bachelor's Degree in a related area or equivalent work experience;
Agile mindset is a must: familiarity with the Scrum principles, practices and theory;
Excellent problem solving skills, along with organization and prioritization skills;
Experience in a distributed team environment;
Good skills and knowledge of leadership, facilitation, team motivation, conflict management;
Technical and functional expertise to understand and propose solutions to the client and the Delivery team;
Experience with 3rd party software implementations;
Excellent analytical abilities, clear algorithmic thinking;
Availability to travel;
Excellent oral and written communication skills, including in English;
French language knowledge will be considered an advantage.
Benefits:
Attractive salary package according to your experience;
Various promotion possibilities and development of a great career plan;
Integration in a dynamic, multicultural working environment;
Possibility to bring your own creative and innovative ideas to life;
Meal tickets;
Health insurance.
About us:
Pentalog is a global full-stack IT service platform designed to support digital and tech businesses throughout their product lifecycle: design, development, marketing, and funding. We apply Agile, Lean, and DevOps best practices to help clients build up product value.