Project Manager Components
Nivel cariera
Middle (2-5 ani)
---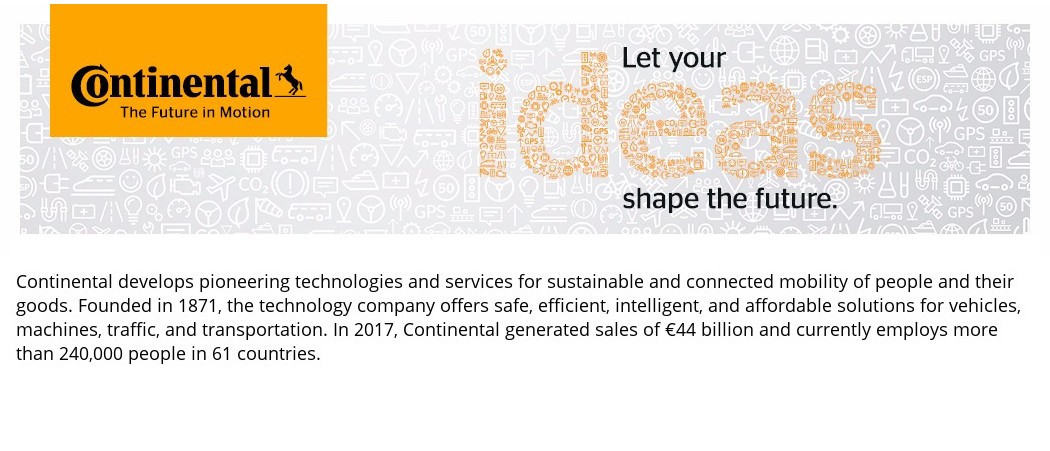 Job Description
Project Management Tasks
Plan projects, lead and manage the project team to realize the project objectives defined in the PACT workshop
assign the work packages to the project team members (delegation and direction)
participate in the selection of outsourcing and development partners
participate in the selection of components and suppliers
ensure the appropriate project reporting and information flow
plan, coordinate and implement the entire project, perform project meetings and risk management
provide access to the knowledge gained in the project
protect confidentiality of project data
perform presentations at customer and internal
instruct the team members with regard to the methods used based on FEM PM handbook
ensure compliance to Product life cycle: responsible for planning, execution and documentation of Gate Release according to project plan and conduct project meetings, gate release meetings and review meetings to report to management, together with the functional managers, according to PLC (incl. Reviews)
secure board approval per corporate regulations
function as the internal and external project representative
coordinate feasibility, prototype, and pre­production phases of: design, tool builds, and part builds
travel to manufacturing, engineering, production and customer locations as required

Project communication and representation
Responsible to present the project status to Steering Committees, the project team and to the customer regularly
Responsible to assure a continuous and regular information exchange by regular meetings (pact workshops, project kick offs, project team meetings) and customer project meetings
Informs functional departments about the needed contribution
Represent the project in the organization (Division, BU, Steering Committee) and in front of the customer

Reporting and documentation
Reports frequently to superior, Program Management , Steering Committees and Customer Project Meetings about the actual status, future tasks of the project
Responsible to update calculations, Global PS and ePSR (electronic Project Status Report), with information and project plan
Follow project management rules, in accordance with Product Life Cycle (PLC) and PM handbook
Responsible for the documentation of Gate Releases

Project planning
Responsible to define and perform a project plan, including responsibilities and deadlines based on the customer milestone
plan, master project plan, keep it always updated, control the milestones and deadlines
Responsible for planning, execution and documentation of Gate Release according the Product life cycle
In case of deviation or delays, responsible to define and establish counteractions, if needed to start the escalation procedure and implement a corrective action plan; if the escalation procedure itself or the result lead to a conflict with the pre­agreed project goals additional information to the PM Coach shall take place

Project budget
Responsible for achieve the project objectives within approved financial project budget.
Assures controlling of the financial project status and acts as interface to project external controlling functions

Quality
Responsible for keeping the procedures of Automotive Industry Standards, Continental quality manual and process descriptions (Project Management Process, Change Management Process)
Follow project management rules, in accordance with Product Life Cycle (PLC) and PM handbook
Job Requirements
Project management skills;
Change Management knowledge;
Automotive Quality standards (APQP, FMEA, PAPP, RunRate);
Computer aided PM IT tools incl. MS-Office; ;
Advanced German language skills (not mandatory);
Advanced English language skills;
Leadership skills;
University degree in engineering;
3+ years experience in automotive or similar business;
Experienced in Project Management in automotive or similar business;
Experienced in leading teams;
Experienced team player in international teams.
What we offer
Integration Program in a professional, young & dynamic team;
Competitive Salaries (based on performance) & Benefits;
Health & Wellness (Private Health and Dental Insurance, Life Insurance, Sport activities etc.);
Professional Development Opportunities (in Technical and Managerial Area);
Stability;
International Work Environment & Traveling Opportunities.
Ready to drive with Continental? Take the first step and fill in the online application.

---