Detalii loc de munca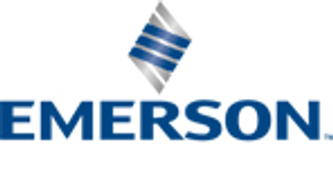 Nivelul carierei
Middle (2-5 ani), Senior (5-10 ani)
Project Manager
Requirements

* Relevant project management or technical management experience - minimum 2 years;
* Excellent presentation skills with customers, team and partners;
* Proven organizational skills including attention to detail and multitasking;
* Basic financial knowledge;
* Experience with leading teams;
* Proficiency in project management software tools
* English proficiency.
Description

In this role, the Project Manager will manage full projects and/or support the Foreign Sales Office project manager in managing the internal execution of large and strategic projects.

Responsibilities

* Deliver full execution project in accordance with requirements, budget, timescales and quality;
* Engage with Engineering and other departments to ensure the forecasted resources required for the assigned scope are well communicated and planned;
* Work with Engineering, Procurement, Planning, Administration, Documentation Control, Assembly, Shipping and other functions to ensure adequate staffing to meet project criteria;
* Provide leadership to the project team members and promote teamwork;
* Coordinate third parties/vendors if required for the execution of the project;
* Participate in Handover from Sales meeting to ensure project requirements and previous customer commitments are understood;
* Define project scope and objectives by involving all relevant stakeholders;
* Organize kick-off meetings and project status meetings;
* Develop a detailed project plan to track progress;
* Perform risk management to minimize project risk and identify opportunities;
* Support/initiate the facilitation of problem-solving;
* Identify, track and manage changes in project scope, cost and schedule;
* Manage the relationship with internal and external customers and all stakeholders;
* Measure project performance using appropriate systems, tools and techniques;
* Present to stakeholders reports on progress as well as problems and solutions;
* Report and escalate to management as needed;
* Ensure business system information are accurate and up to date;
* Create and maintain comprehensive project documentation;
* Ensure quality of work according to procedures and standards;
* Apply Project Management Office (PMO) project execution methodology to all projects;
* Comply with the Emerson Ethical and trade compliance policies;
* Where requested engage with the project sales function to support proposal generation, cost estimates and customer sales meetings;
* Manage cross-divisional work scope, within Emerson business units, where necessary.
About us:
At Emerson, we are innovators and problem-solvers, focused on a common purpose: leaving our world in a better place than we found it. Each and every day, our foundational values—integrity, safety and quality, supporting our people, customer focus, continuous improvement, collaboration and innovation—inform every decision we make and empower our employees to keep reaching higher.
As a global technology and engineering leader, we provide groundbreaking solutions for customers in industrial, commercial, and residential markets. Our Emerson Automation Solutions business helps process, hybrid, and discrete manufacturers maximize production and protect personnel and the environment while optimizing their energy and operating costs. Our Emerson Commercial & Residential Solutions business helps ensure human comfort and health, protect food quality and safety, advance energy efficiency and create sustainable infrastructure.
Emerson, a Fortune500 company with$15. 3billion in sales and200 manufacturing locations worldwide, is committed to helping employees grow and thrive throughout their careers. Whether you're an established professional looking for a career change, an undergraduate student exploring options or a recent MBA graduate, you'll find a variety of opportunities at Emerson.
Join our team and start your journey today.