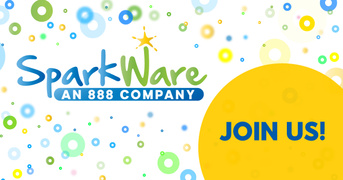 Project Manager
Nivelul carierei
Middle (2-5 ani), Senior (5-10 ani)
e are looking for a passionate, proactive project manager to take end-to-end responsibility for software projects designed to implement system solutions, on a planning level as well as on an implementation level.
As a Project Manager at Sparkware, you will be responsible for:
Managing all phases of the project life-cycle – the planning phase, formulating an integrated work plan, advancing the stages of analysis, development and testing.
Integrating with all of the relevant interfaces – product managers, other project managers, internal customers, product owners, the R&D and Testing teams, IT and at times external business partners.
Matrix management – within the department and in face of other departments.
Leading several projects simultaneously, while handling and managing constraints and frequent changes per Company prioritization in a dynamic work environment.
Coordinating and channeling various project resources to the relevant tracks of the project while ensuring successful and high standards deployment throughout all projects phases.
Taking decisions, prioritizing and resolving conflicts.
Acting as a Scrum of Scrums and be a point of contact, assistance and escalation for Scrum Masters of teams.
Foresee risks and take relevant steps to minimize/eliminate them and ensure the projects to be delivered successfully and smoothly.
Have an overall view of the Scrum methodology and work processes framework applied in the company and insure the process is followed.
This job is for you only if you have:
At least 4 years' experience in managing technological projects.
An ability to work with numerous factors, skilled at matrix management.
Strong technological background.
A highly independent way of work, yet at the same time a team player.
A broad and comprehensive systematic vision, risk management abilities and an understanding of long term implications.
High proficiency at managing several projects and tasks in parallel.
Creative thinking and out of the box problem-solving.
End- to- End accountability and non-compromised execution standards.
Very good analytical skills.
A methodical, organized and thorough working process.
English at a high level, including verbal expression abilities and drafting documents in English.
Presentation skills.
You might also have:
Experienced with Agile methodology.
Familiar with the world of the internet in general and specifically with online gaming.
Project management experience in a global environment.