Detalii loc de munca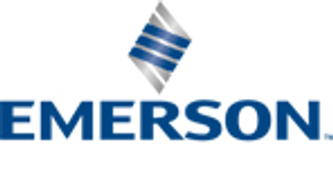 Nivelul carierei
Middle (2-5 ani), Senior (5-10 ani)
Limbi vorbite
Engleză
- Avansat
* toate limbile sunt obligatorii
Project Engineer
Requirements:
University degree in Engineering
+2 years experience in a similar position or in a commercial environment (technical support, quotations, technical sales);
Languages: English–advance level (mandatory)
PC skills: Microsoft Office, Internet
The Project Engineer will prepare project quotations and provide technical support with the aim of having winning quotes of high quality and in due time.

Main Responsibilities

Prepare complete proposals for Tier 1 and 2 complexity project quote requests:
Ensure that all Emerson procedures (Trade Compliance, Checkpoint, etc) are respected
Work according to the MSol methodology
Create opportunity/quote object in the appropriate information system (CRM, Oracle, Toolkit)
File all documents and important e-mails in the appropriate storing location (shared drives)
Acknowledge quotation assignment and advise delivery time/ request extension if needed
Study received material requisition & specifications, review data sheets and identify proper technology & instruments types to be quoted, do the sizings & selection for the required instruments
Review documentation requirements, identify required options and prepare document assignment list
Review ITP/ tests & inspections requirements, identify applicable required options and/ or additional items to be quoted
Identify & review specific project specifications (painting, NDE, Welding, Instrumentation specs, Project specs etc.)
Initiate and establish quote strategy, together with OSE & PM
Identify special engineering to order requirements, send task requests, include them in the quote - if applicable
Quote additional items (inspections, tests, documentation, ETOITEMs etc.)
Check and specify delivery time
Check and specify commercial conditions
Send project specifications for review and comments to Emerson specialists
Prepare technical clarifications list (TQ file), including comments from specialists
Send list of priced quoted items to OSE, review pricing with OSE and apply the approved discounts
Reply to customer technical inquiries on the TQ File or customer clarification templates
Participate in customer meetings (at customers office or online meeting) as the technical specialist to present the proposal/solution and reviewing it with customer to reach a final agreement
Define and request quotations from third-party suppliers for different buy-out items

Verify purchase orders and provide support in pre-order process:
Identify quotation related to received PO and Store PO on shared drive, as per internal procedure.
Perform technical check, to ensure PO is according technical proposal
Check TQ file and close all lines. If not possible, make remarks and work together with OSE & PM to get them closed by the customer
Prepare initial technical check summary for other departments (PM, Order Entry and Documentation teams), including notes about compliance/ non-compliance with PO requirements, pricing and/ or commercial conditions discrepancies, open TQ file lines
If PO Amendments are received, revise scope of supply and related PO specifications, Modify sizings and revise FCS, CDS and OEL as applicable
Documentation review:
Prepare requested documents for customer (sizings, model de-codification, CDS, datasheets, SPIR forms etc.)
Review customer's comments on documents & procedures and if applicable revise affected documents
Send reply to documentation review request, including non-compliance or issues, to Docs & PM
Act as technical support and provide general support for sales offices / PM's
Collaborate with Project Managers, Field Sales Engineers, ETO Engineers, Planning Department and Product Managers
Develop and maintain a sound knowledge of products and applications
Actively initiate and develop technical knowledge database
Record daily activity
Know and follow internal procedures and local work instructions
Provide ideas to improve work processes.
About us:
At Emerson, we are innovators and problem-solvers, focused on a common purpose: leaving our world in a better place than we found it. Each and every day, our foundational values—integrity, safety and quality, supporting our people, customer focus, continuous improvement, collaboration and innovation—inform every decision we make and empower our employees to keep reaching higher.
As a global technology and engineering leader, we provide groundbreaking solutions for customers in industrial, commercial, and residential markets. Our Emerson Automation Solutions business helps process, hybrid, and discrete manufacturers maximize production and protect personnel and the environment while optimizing their energy and operating costs. Our Emerson Commercial & Residential Solutions business helps ensure human comfort and health, protect food quality and safety, advance energy efficiency and create sustainable infrastructure.
Emerson, a Fortune500 company with$15. 3billion in sales and200 manufacturing locations worldwide, is committed to helping employees grow and thrive throughout their careers. Whether you're an established professional looking for a career change, an undergraduate student exploring options or a recent MBA graduate, you'll find a variety of opportunities at Emerson.
Join our team and start your journey today.