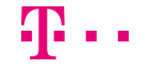 Professional UI & documentmanagement IT architect
Nivel cariera
Entry (0-2 ani), Middle (2-5 ani)
Limbi vorbite
germană, engleză
The team Process Guidance & Documents (PGD) is responsible for HR document services within the DTSE.
Further PGD provides methodology and consulting all around HR document handling. Document modeling and evolving of document functions enabling automatization and digitalization of document processes are the main tasks of PGD. Further in-house developed document tools such as Adobe workbench und mass ticket services must be kept operating and configurations up to date.
Purpose of the job:
Consulting for UI & documentmanagement IT architecture according to the integration in currently and future ticket- and taskmanagment systems
Support and steering of the implementation of document services in the new case management system PEGA within the HRcules project.
Teamlead with all steering tasks for the UI/forms team within PGD in Timisoara .
Managing of all UI webform activities of the Timisoara team towards customers and the PGD management
Conception, testing- and implementation support of documentmanagement IT solutions
Education:
Graduation secondary school or higher . university degree (bachelor or master of Business Information Systems, Economic Science or other)
Training certificates information technology
Experience:
You have knowledge of teamsteering techniques in theory and experiences in leading intercultural teams.
Knowledge and experience in User experience (UX) and user interface (UI) design especially with UI5 web forms
Knowledge and experience with the technical implementation of interfaces between web forms and case- /task-/ticket management systems or integrated order process design for Apps or homepages.
Special skills according to the new HR case management system PEGA could be trained.
Best: You have experiences with PEGA as a process- and webform developer.
You are experienced in UI5 and/or Adobe, in particular Adobe Experience Manager (AEM Forms)
You have knowledge or/and experiences with DocuSign
You have knowledge in programming by HTML5, Java, Java Script or similar high-level languages
You completed an IT-related or Business-related apprenticeship or gained appropriate competencies
You quickly grasp new fields of activity and implement innovations
Own initiative, high reliability and a solution-oriented working method complete your profile
Knowledge of workflow systems dealing with documents
Language knowledge:
English (fluent)
Romanian (intermediate)
German (intermediate) or the willingness to improve German short term
Other languages are a benefit (Slovakian, Hungarian, Spanish…)
Personality requirements:
Willingness to gain in-depth knowledge of documentmanagement IT solutions
Willingness to be a really good teamleader who cares and inspires
Customer- and service-related mindset
Reliability and flexibility
Strong communication skills
Analytical skills
Perseverance in dealing with open issues
Willingness to work in an international environment / cultural sensitivity
Readiness to travel

By applying for this job you accept the DT privacy statement:

To process your online application we collect, process and use your personal data. We will treat your data as strictly confidential in accordance statutory provisions.

By submitting your application, you consent to your data being processed electronically, including by third parties. Data is only passed on to HR service providers that have been carefully selected by Deutsche Telekom AG.

For detailed information read the local data protection when applying for a job position at Deutsche Telekom Group.