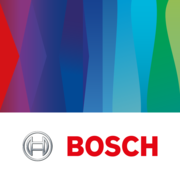 Production Engineer (m/f)
Nivel cariera
Entry (0-2 ani)
Company Description
Welcome to a place where your ideas lead to something big. Welcome to Bosch.
Whether in the area of mobility solutions, consumer goods, industrial technology or energy and building technology-with Bosch, you will have the chance to improve quality of life all across the globe. At Bosch, we develop, examine and enhance new systems, components and technologies. Our aim is simple - improving life.
In Blaj, Bosch operates since 2007 through three plants, with more than 3000 employees and three Business Units: PS, CC and DC.
Job Description
Act quickly to analyze available data and find root cause(s) of multiple issues.
Develop alternatives for solution or transfers the problem on to other engineering team members.
Contributes to product development by building up and testing samples. As well as results interpretation.
QMM and PQA support for customer complaints (with analyses and failure modes).
Prepares technical documentation when quality product issues show up, including observations, diagnoses, and action steps.
Other common tasks include weekly reports to lead development.
Suggests Improvements: He /She shows initiative to evaluate processes and provide recommendations to increase efficiency.
Risk assessments creation.
Qualifications
Bachelor's degree in a field related to technology or engineering (mechanical, electrical or material science engineering)
English proficiency- medium level (speaking, written)
Problem-solving skills - resolving problems identified by users, whether this requires only quick solutions or major ones
Technical expertise: Deep understanding of the product that will be handled as well as the processes behind it
Attention on details: Be mindful for details since the tasks include creating extensive documentation, tracking errors, and making changes to products
Multitasking handling: Manage technical issues from multiple customers at the same time, along with other responsibilities such as writing reports and participating in manufacturing or development.
Usage of database tools (Excel mandatory, optional Minitab, optional Cornerstone)
Additional Information
Benefits
Professional working environment with experienced engineers in the field
Continuous development by organizing trainings
Workshops and teambuilding
Relocation/transport bonus
Medical insurance
After work activities organized through Living in Blaj (events such as Family Day, Blaj aLive festival, fun after work - discounts for sporting activities and others)