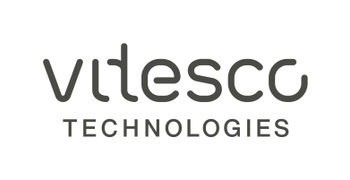 Production Engineer (Brasov)
Nivelul carierei
Middle (2-5 ani)
Limbi vorbite
Engleză - Mediu
As a member of the Production Department, you will:
Offer support for the implementation of line changes after SOP
Be responsible for the performance of more than one process steps in an integrated view
Actively monitor and take improvement actions for the KPI's: productivity, OEE (FPY, cycle time, breakdown time, minor stops), CIM implementation, process changes, change over time
Escalate to Technology Engineer the recommendations for process improvement, as learned from serial production experience
Support for the continuous improvement of the manufacturing processes regarding capability, robustness and capacity
Support the implementation of ECN's related to process steps in responsibility
Be responsible for the implementation of valid CIM proposals related to process steps in responsibility
Support for Poka Yoke implementation
Support for design changes on station level
Support the lean-check preparations, including the shop floor layout of the line
Be responsible for the technical trouble shooting escalated to him by production or maintenance
Escalate to Technology Engineers the issues when additional expertise is required
Contribute to the global standardization of production processes, and implements the FS global standards in Brasov
Actively participate at FMEA workshops, with input from serial production.
Inform Technology Engineer and LLM regarding equipment / process failures from serial production.
Provide coaching to other Process Engineers, junior to his / her function
Act as mentor for the integration period of new colleagues: support the definition of Training Integration Plan, goals for integration and offer further support for a successful integration
Provide training to the team colleagues on topics defined together with the Department Manager
Qualifications:
University degree in engineering
3+ years working experience as Process Engineer or Technology Engineer
Project management skills
Technical knowledge in one of the technology groups: stator, pump (incl. washing process), testing, manual / pneumatic pressing, marking / scanning, welding / soldering, EOL test / leak test
APQP knowledge (FMEA and PPAP processes)
Experience with lean methods
Quality management tools
Automotive Quality standards
Advanced English skills
We offer:
Integration Program in a professional, young & dynamic team
Competitive Salaries (based on performance) & Benefits
Health & Wellness (Private Health and Dental Insurance, Life Insurance, Sport activities etc.)
Professional Development Opportunities (in Technical and Managerial Area)
Stability
Vitesco Technologies is a leading international developer and manufacturer of state-of-the-art powertrain technologies for sustainable mobility. With smart system solutions and components for electric, hybrid and internal combustion drivetrains, Vitesco Technologies makes mobility clean, efficient and affordable. The product range includes electrified drivetrain systems, electronic control units, sensors and actuators, and exhaust-gas aftertreatment solutions. In, Vitesco Technologies, a division of the Continental AG, recorded sales of EUR billion and employs more than employees at about 50 locations worldwide. Vitesco Technologies is headquartered in Regensburg, Germany.