Detalii loc de munca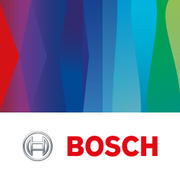 Nivelul carierei
Middle (2-5 ani)
Product Engineer, CljP
Parc Industrial Tetarom III, Strada Robert Bosch, nr1, Cluj, Jucu, Romania
Full-time
Legal Entity: Robert Bosch .
Company Description
Welcome to a place where your ideas lead to something big. Welcome to Bosch. In, Bosch set up an Automotive Electronics Plant, the heart of Transylvania, in order to develop high quality products and innovative solutions for our international customers.
The expertise of our associates, the passion for technology, the enthusiastic and young spirit of Cluj and the close collaboration with the local universities are the main drivers for the success of Bosch Cluj.
In Jucu, Cluj county, Bosch operates a production unit for electronic components for the automotive industry since 2013. The plant features also a Training Center in the Bosch campus opened in, and equipped with modern training rooms and workshops equipped with state-of-the-art tools for the training of high-school students in the dual educational system, but also for the continuous development of Bosch associates.
As part of its strong commitment to Romania, Bosch has extended their products portfolio and increased the professional development of their associates to reach the customer demands. In the Automotive Electronics Plant Bosch manufactures electronic control units for eBike powertrain and for driver assistance and safety electronics, which provide safety in traffic and increase driving convenience.
In order to increase competitiveness and make production more efficient, Bosch has implemented Industry solutions at the Automotive Electronics Plant in Cluj, such as the MES Manufacturing Execution System.
So way not join us in starting something remarkable? Make it happen.
Job Description
Coordination, planning and execution of the product la-unch for automotive and multimarket electronic control units (ECU)
Responsible for keeping the project schedule, budget and reporting the project progress
Troubleshooting problems as they arise on a project – finding efficient and effective solutions
Planning and coordinating the first trial runs on the production lines and documenting the results
Creating and maintaining the technical documentation in a teamwork (Control Plan and FMEA)
Responsible for defining the ramp-up assurance and safe-launch measures in the project
Coordinating the product and process changes (Change management)
Participating in the Continuous Improvement Process and responsible for product cost reduction activities
Supporting the business plan preparation (routings, cost centers)
Prepare and participate to the internal and customer audits
Coordinating the production support teams in series production
You are the central person for all activities around our challenging and innovative ECU products in our Cluj manufacturing plant
Qualifications
University degree in Technical field
Experience with manufacturing of series production in automotive industry
Experience in project management
Good coordination and communication skills
Structured and analytic approach
Result Oriented
Planning Skills
Team orientation, team player
High commitment to company, plant and department targets
Advanced English knowledge
Experience in working with MS Office (PowerPoint, Excel)
Experience with SAP system is a plus
Additional Information
#LikeABosch Benefits:
25 days of annual leave, because work-life balance is essential to us;
Flexible working hours, but if you want to work 1 day per month from somewhere else, feel free, our Home Office program helps you do that;
Lunch discounts and daily subsidies at our canteen;
Private medical insurance, because your health is a priority to us;
Flexible benefits - On top of your salary, we offer you a monthly budget via your benefit account, which can be used for several different services;
Annual performance bonus;
Internal development Trainings - we have local development programs for Project Managers, Line Managers and Experts;
Inspiring working conditions.