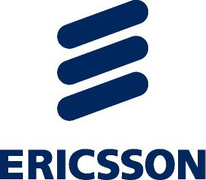 Processes Specialist
Nivelul carierei
Entry (0-2 ani), Middle (2-5 ani)
At Ericsson, we give our employees the freedom to think big. Your ideas and innovations can turn into achievements that impact society and change the world. Are you ready to be a change-maker?
Learn what makes YOU + Ericsson a powerful combination. Join us today.
About Us
We are one of the leading providers of Information and Communication Technology (ICT) to service providers, with about 40% of the world's mobile traffic carried through our networks. We enable the full value of connectivity by creating game-changing technology and services that are easy to use, adopt and scale, making our customers successful in a fully connected world.
Together, in Romania we create a culture of innovation, constantly transforming to find new ways of working. Opened in, the Global Site in Bucharest is one in only four all over the world, the only one situated in Europe and a vital component in Ericsson's global services organization. The Romanian site currently counts on a team of 1,900 strong professionals and enthusiastic young specialists and is developing constantly to meet customer needs.
Position Purpose
We are now looking for a MS Processes Consultant role. In this role, you will secure delivery performance in alignment with the business case and managed service targets through end to end MS Processes will be responsible to secure the development and implementation of Processes framework acorss MS contracts. You will also be responsible to ensure quality and Complianceof the Processes being deployed and executed for the services delivered fromour MS delivery unit's either global or local in accordance to the expected levels agreed in the Working Level Agreements (WLA) .To develop and secure the effective understanding and implementation of Processes within Ericsson's MS deliveries based on global process frameworks(ITIL) and as per thethe customer requirements.
Main accountabilities - you will:
Manage business development for MS Processes (Pre-sales, aftersales, business development, MS Processes & MSTOP Process framework across MS Business, BU's, RFP responses etc.)
Manage business Development for MS Processes & Compliance Management – Develop portfolio to meet internal Ericsson demands.
Deliver consulting services projects, managing risks and time and cost within consultancy assignments
Work with Head of MS Processes Quality and Compliance Management and different MA's and BU's to manage complex assignments of Processes Development, Deployment, and its LCM.
Take business discussion with Different Business units within MSin order to develop process deployment solutions to fit for the purpose of the MS delivery.
Conduct on-site workshops and Assessment (during process deployment planning phase) including educating, analyzing, and documenting the applicability, presenting benefits and estimating cost for execution phase.
Conduct Audits and Assessment as Lead Auditor, as per the assignment from Audit and Assessment Program Manager.
Support MS Process Expert in solutions preparation and Process Development phase.
Be in charge with portfolio Management for Process Consultancy Services, Audit and Assessment work packages.
Support MA activities (KS activities with Operational staffs of different MS contracts, Process related Governance and meetings with MSIP and CU's etc.)
Support, provide guidance and mentorship to Process Specialists.
Drive knowledge sharing within MS Processes group, SDU's and different stakeholders in the organization.
Provide training of process contents, consultancy solutions, Process deployment methodology, audit work etc. outside own organization upon request.
Stay abreast of on new technology/technical areas & share information about solution to enable process development
Participate in Portfolio and Benefits Governance to manage CR on MS Process Portfolio.
Adherence to Time Reporting (Leaves, Training, Productive Hours) in Tool as per the Organization policy.
Technical/Soft Skills - you have:
Bachelor\Diploma of Engineering.
Industry experience: at least 5 years
Trained/certified Process framework (ITIL, eTOM, BPMN) and ISO Standards (ISO9001, ISO, IS
Experience and hand on in Managed Security services and Customer Experience Management processes frameworks.
Experience in running Quality Projects with Six Sigma Certification would be given preference.
Experience in change management
Leadership competence
Excellent, Spoken, written and Communication skills
Ability to work in multi-culture and global teams
Ability to manage complex stake holder demands
What we offer
We will value your competences
You will work in a dynamic company along with the smartest people in the industry
You will benefit from a wide range of learning and transfer knowledge from/to your colleagues
You will have access to latest technology and support to showcase your bright ideas
You will enjoy Ericsson's ways of working that value the importance of work life balance
Work from home and flexible work schedule
Benefits package: including premium healthcare & gym subscriptions
You will be part of an active community via Brand Ambassadors, CSR Activities, Sports Teams etc.