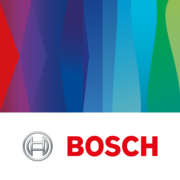 Process Delegate
Company Description
Bosch Service Solutions, a global provider of business process outsourcing services, develops integrated and innovative service solutions. The site in Timisoara, that became part of Bosch Group in, operates in two fields: Business Services and Shared Services.
Business Services: Forward-looking solution concepts for complex services: As specialists for service design with crossindustry experience, we take care of business processes for our customers.
Shared Services: Intelligent service solutions from a single source: As an internal service provider, we support Bosch departments such as Finance & Accounting, Purchasing and IT tech support by pooling transactional and administrative tasks.
Job Description
BBM Process Development
Proposes and develops business processes to achieve continuous improvement;
Evaluates requirements concerning UBK-RM (SAP, Oracle, ...);
Personally responsible for the assigned BR (Business Requirement) in the complete IT-KANBAN process;
Maintains risk-management for BR in T&R Develops in line with existing authorization concepts; escalates necessary changes to the appropriate master of IT role;
Develops Web based trainings, end user documentation (derived from WBT), expert/trainer documentation;
Develops acceptance/functions test and aligns it with process chain testing in HP ALM;
Supports the PM in the coordination of the BR development;
Maintenance of BR in the development supporting tools . T&R, HP ALM.
Process improvement and –standardization
Supports PM and PO in the realization of new concepts and scenarios;
Creates the BR and details the standardization of BBM business processes based on respective PM, PCM and PO (process owner) decisions (e. g. Steering committees);
Supports the PM (process manager) in standardization (limiting # of process variances).
Communication and OCM
Informs process experts (PD, key user, lead user, PEX) UBK wide (x divisional on plant level) about new developed BR and process changes on a regular base;
Supports the PM in identifying training needs & provides expertise for training measures in close collaboration with the PM, G42/PI and he qualification network UBK-RM.
General Coordination
Supports the specification of the requirements within the division in the respective area.
Qualifications
Commercial high school (university / college / BA) or equivalent business education;
Very good IT-skills (MS Office (especially Word, Excel and Outlook), SAP ERP);
Ideally experience in the area SD-module in SAP R/3 or any other ERP;
Intercultural competence, analytical skills, resilience, initiative, teamwork skills, fluency in English;
Independent, conscientious and structured work;
Willingness to travel at least once per month;
Knowledge about social networks (Bosch Connect);
Track & Release;
One BBM Process Development;
HP ALM and BoschLearningSpace.
Additional Information
Your future job location offers you:
Flexible benefits and services, medical services, employee discounts, various sports and health opportunities.