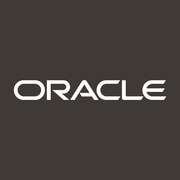 Principal Database Administrator
Nivelul carierei
Middle (2-5 ani)
Oracle's Demonstration Services
Our mission is to continuously deploy, integrate, and manage Oracle's products, to create rich content to demonstrate Oracle's Cloud platform to potential and current Oracle customers.
Demo Services Operations and Production InfrastructureTeam
Our team is responsible for the complete environment life cycle - provisioning, configuration management, operations and maintenance of the software utilized by Demo Services. Demo Services Operations and Production Infrastructure provides the resources utilized by Global Sales and Oracle's Partners to showcase Oracle`s IaaS, PaaS, SaaS platforms on Oracle Cloud Infrastructure.
As part of the team you will
Maintain smooth operations on a full range of Oracle Database Platforms and implement changes following best practices
Develop, manage, test and apply backup and recovery plans
Monitor database performance, upgrade and apply new patches when required
Fine tune PL/SQL procedures / SQL queries
Identify and help automate manual tasks to mitigate human intervention
Provide support & RCAs on database related incidents
Actively participate to routine scheduled maintenance activities – Quarterly Maintenance, Disaster Recovery testing
Create database documentation – including database related standards, processes & procedures
Skills and qualifications
You have a Bachelor's Degree in Computer Science, Software Engineering, Information Systems or equivalent and 8+ years of relevant work experience in supporting Production Infrastructure
You are proficient in Oracle database administration 12c/11g and are comfortable with the complete database Life Cycle: provisioning, backup & recovery, cloning, performance tuning, maintenance, upgrades, patching and troubleshooting
You have solid working knowledge of Oracle SQL, PL/SQL and query performance tuning
You have proven experience with: Oracle OEM, RAC, ASM, Dataguard, Exadata, RMAN, TDE, Data Vault, Golden Gate
You have deep understanding of monitoring best practices across distributed systems and hands-on experience with Oracle Enterprise Manager
You have working knowledge with Linux and its administration life cycle - deployment, upgrading, compiling, and debugging
You are familiar with virtualization technologies deployment and support (OVM)
You have a solid foundation on network concepts - DNS, load balancing, VCN, firewall, proxy server
You have hands-on experience with any of the following scripting languages JavaScript, Python, Perl
You have excellent verbal and written communication skills in English
You are able to lead projects independently and deliver on time
You can analyze complex problems, build and execute the necessary action plans to provide the remedy
You are able and willing to work in on-call weekend rotation
Bonus
You have a Master's Degree in Computer Science or related studies
You have experience in working with major cloud platform(s): Oracle Cloud, Microsoft Azure, Google Cloud Platform or AWS - any certification(s) a plus
You have experience with administering application & web servers WebLogic 11g/12c, Oracle HTTP Server/Apache
You have hands-on experience configuration management tools such as Ansible, Terraform, Puppet or others
You have worked with monitoring solutions such as
Oracle Management Cloud or similar software
You have a good understanding of security concepts