Detalii loc de munca
ANUNT INACTIV:
Angajatorul nu recruteaza momentan in mod activ pentru aceasta pozitie, dar poti aplica la anunt.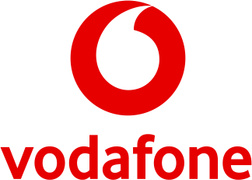 Pre-Sales Solution Architect (ITA)
Nivelul carierei
Middle (2-5 ani), Senior (5-10 ani)
Limbi vorbite
Italiană
- Avansat
, Engleză
- Avansat
We stay hungry and true to our core values by recruiting people who are fun, passionate, open, and question everything.
Reflect on what your motivation is to come on board! We're eager to hear your story.
We live and thrive in an ever-changing environment where creativity and productivity are key, within working hours, of course.

Your day to day:
The Solution Architect will respond to requests for new technology or technology-derived solutions from the customer. Typically these will be standard, single tower solutions although with a moderate level of complexity within the scope of the product.
These solutions may be a part of a standalone opportunity where the Solution Architect will be acting as Solution Authority, or may represent a design tower in a complex solution where the Solution Architect will work as part of a virtual team reporting to a senior Solution Authority. The opportunities this role will be dealing with are typically for large multinationals and some designs will be multi-country in nature.
With these activities, you will have a great impact on our business:
• Capture and interpret customer requirements, and design standard solutions to meet customer requirements.
• Identify and document any risks to the solution and build accurate scalable cost models as input into pricing strategy
• Document solution in RFP responses, proposals and Statement of Works/High Level Designs.
• Ensure solutions are deliverable in timeframes committed and have passed all appropriate VOPCO solution governance. Solutions should be scalable, repeatable, and utilizing existing standard services
• Engage 3rd party suppliers for fiber quotation or other HW equipment suppliers (. switches);
• Design Bespoke Access Solution – Copper / fiber / radio. MPLS/SD-WAN , Cloud/ On Premise Security, VoIP, Cloud & Hosting;
• Input Customer Profit & Loss (currently via an .xlsx template) to finalise cost base and Cost of Sale, based on revenues and margin KPIs (total revenues, Net Present Value, Free Cash Flow, Payback time, etc.);
• Engage Engineering team for technical feasibility
• Engage Engineering team for Custom solution requests. In this case create an engagement document with requirements overview is needed;
• Solution High Level Design and cost base definition;
• Engage with Sales – Key Account Managers / Sales Agents on design opportunities – engagement through Salesforce;
• Been contact with Sales to deep dive more complex opportunities;
• Call with Customer, Sales to gather bespoke solution requirements. Support Kam/Agents to present that complex solution to the Customer;
With these skills, you are a great candidate:
• Educated to first degree level in a related field or equivalent experience
• Excellent standard of written and spoken English and Italian language.
• Must have demonstrable experience of designing moderately complex solutions in one or more the following areas:
• IP Networking
• Unified Comms including IPT, SIP, IM, Email and Video Conferencing
• LAN Technology (Ethernet, Wi-Fi)
• WAN Access Technologies (. xDSL, Ethernet, SDH, MPLS)
• Network Monitoring & Optimisation
• Security solutions
• Mobility and Mobile Data Services
• Experience with IT Managed Services is desirable
• 3+ year's experience in dealing with large corporate customers in a pre-sales design or consultancy role
Sounds like the perfect job? We've got even more to offer:
• In this pandemic period we have 100% work from home for your safety. After this pandemic period we have 2 days work from home per week!
• Medical and dental services
• Life insurance
• Dedicated employee phone subscription
• Special discounts for gyms and retailers
• Annual Company Bonus
• Ongoing Education – we continuously invest in you to ensure you have everything needed to excel on the job and enhance your skills
• You get to work with tried and trusted web-technology
• Getting in on the ground floor of and technology changing company
• Flexible Vacation – Take time off when you need it, we trust you!
Sounds interesting? Apply!
#_VOIS