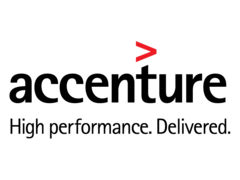 Portuguese OR Dutch speakers wanted for accounting openings!
Nivelul carierei
Entry (0-2 ani)
Limbi vorbite
engleză, portugheză, neerlandeză
Requirements:
• Fluency in Portuguese OR Dutch and English
• University degree
• Good skills with relevant computer applications (Internet Explorer, Outlook, Microsoft Office)
• Basic experience in technical support helpdesk
• Verbal and written communication skills
• Problem solving and analytical abilities
• Customer service orientation
• Adaptability
• Team work
• Stress tolerance
nbsp;nbsp;nbsp;nbsp;nbsp;nbsp;nbsp;nbsp;
Responsibilities:
• Process accounts payable invoices and travel expenses;
• Process invoices and resolve customer related situations as per accounts receivable procedures
• Process internal accounting documents (corrections, reclassifications etc.);
• Controlling the booking of the documents processed in order to assure the accuracy;
• Update processes and procedures;
• Develops good client relationships;
• Subject to regular local supervision of progress against results.
WE OFFER:
•The opportunity to boost your career within one of the world´s leading global companies;
•Professional growth based on performance;
•Training program/curriculum;
•Competitive salary and Wide range of benefits
Interviu online
Please rate your Portuguese skills, on a scale from 0 to 3 where 0= N/A; 1= Basic; 2= Conversational; 3= Fluent.
Please rate your Dutch skills, on a scale from 0 to 3 where 0= N/A; 1= Basic; 2= Conversational; 3= Fluent.
What are your salary expectations for this position?