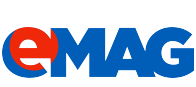 PHP Developer - Fashion Days Team
Nivel cariera
Middle (2-5 ani), Senior (5-10 ani)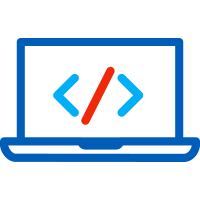 We are searching for experienced, motivated PHP Developers to be a part of our team. We are an enthusiastic team of IT specialists ready to deliver the best quality software applications using the latest PHP Frameworks and tools.
Our software and technology platforms help Fashion Days to deliver the best online shopping experience to the customers. Our technology stack revolves around PHP (Symfony), MySQL, Java, Elastic Search, Couchbase, Bootstrap, Varnish, Puppet, Vagrant and other modern technologies, but we are continuously trying to improve our stack and introduce interesting technologies that could help us grow our business.
Responsibilities
Works within a great team alongside other back end, front end and mobile developers, quality assurance engineers, project managers, business intelligence developers and system administrators;
Analyzes business requirements and recommends innovative technical solutions;
Writes professional, well documented code, covered by unit tests;
Participates in code reviews and contributes to the overall code health;
Expresses technical ideas and contributes with knowledge and experience to the team's professionalism.
Requirements
3+ years of experience with PHP/MySQL;
Experience with at least one of the major PHP frameworks;
Good JavaScript knowledge;
Knowledge of design patterns;
Team player;
Excellent spoken and written English skills.
Nice to have
Symfony experience;
Unit testing experience;
Scalable architecture experience;
Java experience;
Experience with GIT;
Experience with command line Linux tools;
PHP 7 experience.
Benefits
At eMAG, we are constantly moving forward and we love what we do. If you are passionate about your job, whether it's offering consultancy to a customer or writing a line of code, and you aim high, then you belong with us, the No. 1 IT company to work for in Romania (according to a Biz Magazine study iWe provide you with the best development programs to improve both your soft and job specific skills, but it is you who decides what you want to learn and where you want to go. The possibilities are endless. We know benefits are important, that's why we provide you with a full range of them. And because we like to share, at the beginning of you journey in eMAG we offer you a free course of e-commerce, just to put you up to speed.